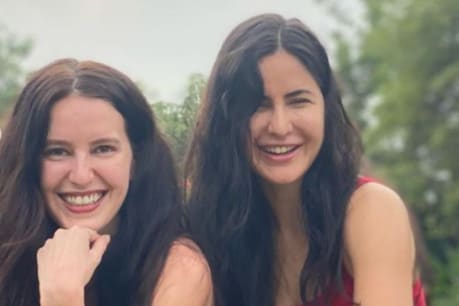 Isabel Kaif and Katrina Kaif. Photo courtesy @ isakaif / instagram

Isabelle Kaif is working on her language, she has been learning Hindi for some time. Isabel has a little Hindi. He says that he will soon fulfill his target of learning Hindi properly.
Mumbai.
Be it Bollywood (Bollywood) or TV industry, if you are perfect, then the work becomes almost 50 percent easier. Bollywood's bold actress Katrina Kaif won the hearts of people with her acting, but she had to work hard to learn Hindi language. Isabelle Kaif, sister of Katrina Kaif, has also made her Bollywood debut. She has followed in her sister's footsteps to establish her coinage in Bollywood. The actress recently revealed that she is working on her Hindi
When Katrina Kaif started her Bollywood career, she could not speak Hindi properly. Neither could she explain her point to anyone else. At that time people used to discuss such that perhaps Katrina's career will not do much. However, Katrina understood this and did a lot of work on her Hindi. Even though Salman Khan gave him a chance in Bollywood, Katrina himself made the way forward. Now, little daughter Isabelle Kaif is also on her way.
Recently, in an interview to the Times of India, he said that I have been trying to learn this language for some time. Isabel also said that now that I have learned a little Hindi, I feel better than before. He said that I still have to strengthen my command on Hindi. I hope that I will fulfill my target of learning Hindi properly soon.
Let me tell you that a few days ago Isabel said while talking about sister Katrina that – I have been a dancer since childhood. And whenever I see them acting, I always like to expand my skills further. Seeing them, I started doing theater. It was from here that I developed my passion for acting. I have the talent to perform inside me since childhood. My sister is also responsible for my entry into this industry. Isabel gave credit to Katrina, saying, Katrina has done more than one film in Bollywood. He has made a distinct identity by coming to this industry. Katrina Kaif started her career with the film 'Boom'. On the other hand, Isabel made her debut with Sooraj Pancholi's opposite film 'Time to Dance'.