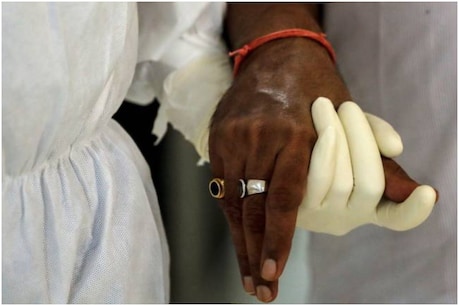 Token photo
Mysterious Brain Disease: Many Canadian experts are also giving it the name of Mad Cow Disease. It is being said that the first case of this disease came in 2015. 5 patients of that disease were found. P
Ottawa
The havoc of the corona virus has not yet ended in any country of the world. Meanwhile, another mysterious disease (Mysterious Brain Disease) has spread panic all over the world. So far more than 40 people have been affected by this disease in Canada. While 5 people have also died so far. It is a matter of concern that scientists and doctors do not have much information about this disease at the moment.
According to media reports, at present, doctors are associating this disease with mental disorder. Such diseases are known as Creutzfeldt-Jakob disease or CJD. Many Canadian experts are also giving it the name of Mad Cow Disease. It is being said that the first case of this disease came in 2015. 5 patients of that disease were found. Last year, 24 people were infected with the disease. Now, in the year 2021, cases are continuously increasing. Mayor of the city of Bertrand of Canada, Von Godin, said about this disease that people have been very worried about such diseases since Corona.
What are the symptoms?
According to the initial report, the person suffering from the disease forgets things, suddenly goes into a state of confusion. Neurologist doctor Allaire Marreno said, 'We do not have evidence that can prove that it is a disease caused by abnormal proteins'. Symptoms of this disease include pain, cramps. It is said that within 18 to 36 months, patients start having problems in doing such tasks, which requires a lot of mind. Apart from this, they also begin to suffer from muscle loss and teeth related problems.Also read: Pak re-conditioned Kashmir to improve relations with India: Report
What is mad cow disease?
Let me tell you that Mad Cow disease is a disease in cow and cow related animals. It is a neurological disease that spreads in cattle due to an abnormal protein that kills the brain and spinal cord. The disease was first identified in the UK in 1986. 170 people died there in those days.