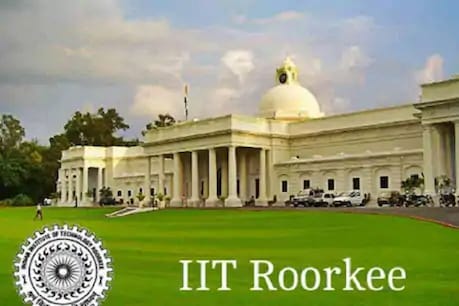 60 students of IIT Roorkee have been found corona positive.
The second wave of Corona in the country is proving fatal. There is a rapid boom in the cases of corona daily. Corona cases are now coming up in schools and colleges too. In IIT Roorkee, 60 cases of corona have been registered on Wednesday.
Roorkee
In IIT Roorkee, there has been a stir due to 60 students getting Corona Positive. After this, five hostels have been sealed by the IIT administration. Contemporary zones have also been created. The number of Corona patients growing in Roorkee has now become a matter of concern. At the same time, Corona Report positive report of 60 students in IIT Roorkee has increased the concern of the college administration.
Let us know that the way in which the second wave of corona is spreading very fast, due to this, the difficulties of students studying in college are also increasing. The corona report of 6 students has come positive on Tuesday at IIT Roorkee. So far, a total of 60 students have been found corona positive.
Fire case in the forests of Uttarakhand: HC asked- Asked for help from Indian Army or not?
At the same time, a hostel of IITs has been made Kovid Care Center. As the number of Kovid patients increases in the IIT campus, the college administration has also instructed the students to take precautions and follow the guide line of Kovid. Also, students coming from Bahar are being quarantined after entering the campus. IIT Media Cell in-charge Sonika Srivastava said that Sarojini Bhavan, Govind Bhawan, Kotle Bhawan, Kasturba Bhawan, Vigyan Kunj have been sealed. Also, in the wake of Corona infection, all the students have been instructed to take precaution. He said that four students were sent to Haridwar Mela Hospital due to poor health in the last few days. He has now recovered and has come to IIT. At the moment, students are giving entry in the campus by taking a negative report of their Kovid. Sonika Srivastava said that the situation is under control at present. Along with investigation and vaccination is being manipulated in the campaign.