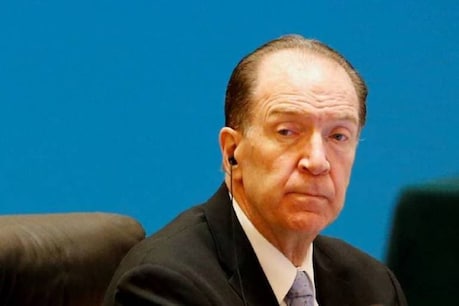 David malpas
David Malpas said at the beginning of the IMF and World Bank annual meeting, "The good news is that global growth is catching up under the leadership of the US, China and India."
Washington.
World Bank President David Malpass said that global growth will be faster, which will be led by America, China and India. However, he also expressed concern over the increasing inequality caused by Kovid-19.
Malpas said that increasing inequality in some countries regarding vaccination and average income is a matter of concern. He said, "But there are also concerns about increasing inequality. Inequality in terms of vaccination and average income, which may increase in some countries. There is a difference in interest rates, where poor countries have to pay more interest, and there has not been a rapid reduction in interest rates, as it happened on the global level. "
Also read- The government has made a list for the eighth installment of PM Kisan, check whether you will get 2000 rupees or not …
Malpas said at the beginning of the IMF and World Bank annual meeting, "The good news is that global growth is catching up, led by the US, China and India." Issues like further improvement will be considered.
India is fortunate to have a global manufacturer of serum-like vaccines.
Recently Malpas said that India is fortunate to have a large producer of global vaccines like Serum Institute and said that it is encouraged by the country's efforts to accelerate the domestic vaccination program. Malpas made these comments on Monday during a discussion with the media ahead of the upcoming meeting of the International Monetary Fund (IMF) and the World Bank.
He said, "I have had a lot of contact with Serum Institute. India is fortunate to have a large producer of global vaccines in the country. "In response to a question, Malpas said that he said that greater transparency in terms of national needs for local manufacturing and assistance to other countries worldwide Is promoted.