Anushka's style is being seen in this picture. (Photo courtesy Instagram @anushkasharma)
Anushka Sharma on Monday shared a latest photo of her, which went viral on social media.
New Delhi.
Bollywood actress
Anushka Sharma
Recently, after becoming a mother, after a break of about 2 months, she was back at work, which also surprised the fans. At the same time, Anushka shared a latest photo of her on Monday, which became viral on social media after seeing it. Anushka's style is being seen in this picture. Seeing this viral picture of her, it seemed that this photo would have been taken when she was laughing loudly.
This picture of Anushka is being liked very much on Instagram. Within just 8 hours, this photo has received more than 1.5 million likes. Not only this, people are also appreciating Anushka's beauty by commenting on this picture. Seeing the fitness of the actress in the picture, where some people are seen surprised.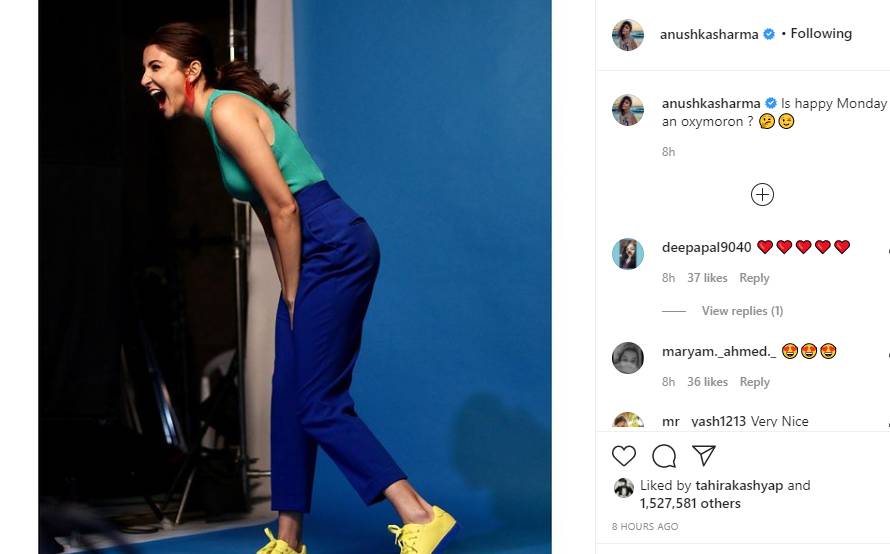 Instagram @anushkasharma
Please tell, Anushka Sharma has given birth to a daughter only on 11 January. The actress was also very active during her pregnancy. From ad shoots to personal photoshoots, the actress worked till the last days of pregnancy. At the same time, Kareena Kapoor's photos are continuously coming out for the last few days. Along with Anushka, Kareena has also returned to work.