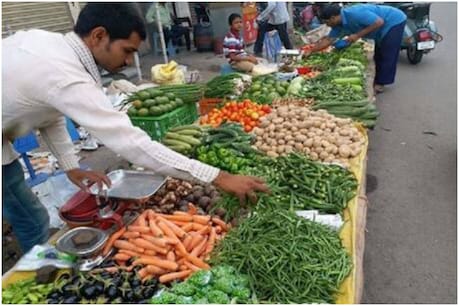 According to government data, the rise in retail inflation has been recorded in March.
According to data from the central government, the retail inflation rate in February 2021 was 5.03 per cent. At the same time, industrial production declined to 3.6 percent in February 2021.
New Delhi.
Amidst increasing number of records of corona virus positive cases, another problem has arisen on the head of the common man. According to the government data, during March 2021, the retail inflation rate has been increased and it has reached 5.52 percent. In the previous month ie in February 2021, the retail inflation rate was 5.03 percent. If you understand in easy terms, the difficulties of the common man who are already facing inflation in everyday things including expensive butcher gas cylinders, petrol and diesel have increased. At the same time, industrial production has come down to 3.6 percent in February 2021.
Indian economy has a double whammy
The Indian economy has suffered a double whammy of rising retail inflation and dwindling industrial production amid the Corona crisis. The index of industrial production in February 2021 recorded a decrease of 3.6 percent over the previous year. It has recorded a decline of 5.5 percent in the mining sector, 3.7 percent in the construction sector, 4.2 percent in the capital goods sector, 4.7 percent in the infrastructure sector. Apart from this, there has been a decrease of 5.1 per cent in primary goods sector, 5.6 per cent in intermediate goods sector and 3.8 per cent in consumer non-durables sector.
read this also- Central government's big decision! Food will not be available in less than 2 hours domestic flight, know why this decision was takenInflation rate is within the purview of the Reserve Bank
During February 2021, consumer durables sector registered a growth of 6.3 per cent and electricity consumption 0.1 per cent amid a decline in all sectors. This is the fourth consecutive month when the retail inflation rate is within the limits set by the Reserve Bank of India. RBI has set a target to keep retail inflation within the range of 4 to 6 percent for the next 5 years. The retail inflation rate in January was 4.06 per cent, the lowest level since October 2019. At the same time, the retail inflation rate was 5.03 percent in February 2021 and 4.06 percent in January.