Arslan's reaction to Suzanne's post. (Photo courtesy: suzkr / arslangoni / Instagram)
Hrithik Roshan's ex-wife Sussanne Khan is in the news for her personal life. Suzanne posted on social media that "Be Brave" was reacted by her alleged boyfriend Arslan Goni.
Mumbai:
Bollywood actor Hrithik Roshan's ex-wife Sussanne Khan is in the news for her alleged affair. There is talk about Suzanne these days that Ali is dating Arslan Goni, brother of Goni (Aly Goni). A glimpse of something going on between these two often comes from the reaction of both of them at the post. If Suzanne wrote a post with a selfie, Arsalan could not stop herself from commenting.
When Suzanne posted a selfie on Instagram and wrote her feelings, her boyfriend Arsalan Gony reacted. Suzanne wrote with her photo, 'We are all in the same game, but at different levels, we have to deal with this hell, just the devils are different'. With this hashtag, Suzanne wrote Wear Your Angel, brave sons, strength is the cure for everything, 2021 '. On this, Arslan has given his reaction with the Devil's emoji.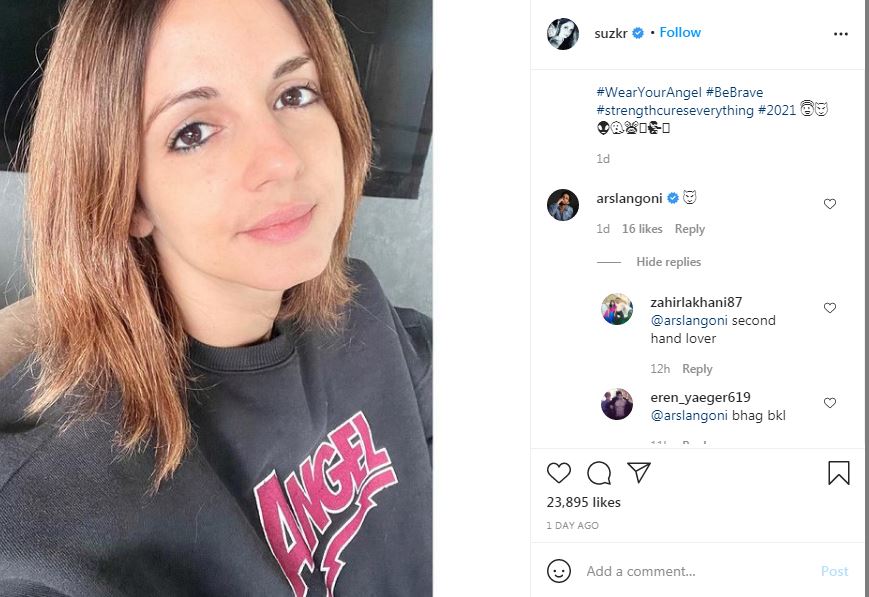 This is not the first time the two are commenting on each other's photos and posts. Arsasan Goni is going to be seen in Ekta Kapoor's Alt Bala Ji's Main Hero Bol Raha Hoon A few days before the trailer of this series was released, Arslan shared a video, which shows his character in the show. On this, Suzanne wrote Uff … and clapping, emoji with love and fire, while Arslan reprinted the emoji of Hug and Kiss. Between the news of the affair, both of them are reacting to each other's post, saying that both of them are giving vent to such news itself. Met at the party Since then, there has been a discussion about the proximity of these two.