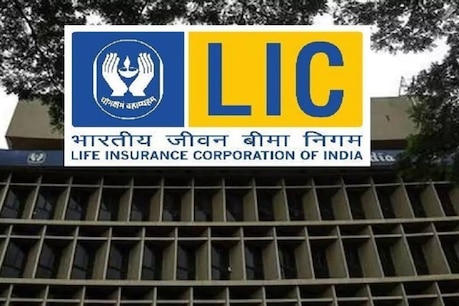 Life Insurance Corporation of India
In LIC Bima Jyoti policy, customers will get the facility of fixed income as well as guaranteed return. Explain that this is a non-linked, non-participating plan. After a little investment, you will get Rs 17.5 lakh on maturity, let us tell you how-
New Delhi:
If you are also going to take a plan of LIC, then today we will tell you about a special plan of the company. Let us know that this plan has been launched by the company in February. The name of this plan is Bima Jyoti (LIC Bima Jyoti) policy. In this policy, customers will get the facility of fixed income as well as guaranteed return. Explain that this is a non-linked, non-participating plan. After a little investment, you will get Rs 17.5 lakh on maturity, let us tell you how-
How much will the guaranteed return be?
In this policy, you get a guarantee of 50 rupees per thousand basic sum assured at the end of each year during the term. That is, in this you will get a guaranteed bonus at 50 rupees per thousand sum assured.
Also read: Important news for Jan Dhan account holders! If this work is done then you will have to pay a fineMinimum Sum Assured Rs 1 lakh
Your basic sum assured in this plan is one lakh rupees. At the same time, there is no upper limit in this. This policy can be taken for 15 to 20 years. PPT will be 10 years for a policy term of 15 years and PPT will be 11 years for a policy of 16 years.
What is the specialty of the policy-
>> You can buy this policy online.
>> The minimum age limit for this is 18 years.
>> Also the maximum age limit at maturity is 75 years.
>> Minimum age of admission in this policy is 90 days and maximum 60 years.
>> Policy Back Dating Facility
>> Customers will get the facility of maturity settlement option.
>> Option will be available for maturity and death benefits in installments of 5, 10 and 15 years.
>> Guaranteed addition of Rs. 50 per thousand per year bonus during the policy term.
>> Options available for availing accidental and disability benefit rider, critical illness, premium pardon rider and term rider.
>> Premium payment 5 years less than the policy term.
Also read: Pm Kisan: If there is any problem regarding PM Kisan Nidhi, call these numbers, there will be a solution immediately.
How to get 17.5 Lakh
If you take a 15-year policy, you will have to pay premium for 10 years. The 10-year premium will be Rs 82545. Apart from this, if you get 50 thousand rupees every year till the year of maturity, then this amount will be 7.50 lakhs. This means that on the policy of 10 lakh you will get a total of 17.5 lakh rupees at the time of maturity. If we add interest on the total premium paid by you, then it is 7.215, which is more than the interest on fixed deposits.