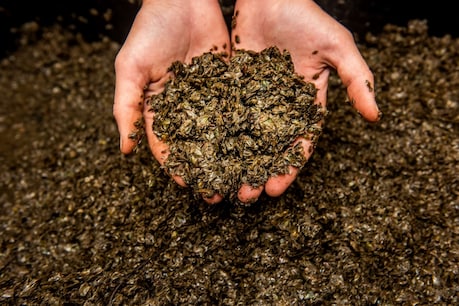 Pearl Farming
How to earn money? If you want to do your business, then today we are also telling you about a particular business idea. You can earn good money by starting this business. With this, you will earn from 2.5 to 3 lakhs every month.
New Delhi.
Due to Coronavirus, the Indian Economy has been shaken. Many people have lost their jobs and some people are facing problems. At the same time, the needs of people are increasing in today's time, due to which they are searching for different types of business ideas. Today we are also telling you about a particular business idea. By starting this business, you can earn good money (How to earn money). Nowadays people's focus on pearl farming is increasing rapidly. Many people have become millionaires by cultivating it. So let's know how to start this business-
What will be needed for pearl cultivation?
For cultivation of pearl, a pond, oyster (from which pearl is prepared) and training, these three things are needed. Whether you can get the pond dug at your own expense or the government gives 50% subsidy, you can also take advantage of it. Oyster are found in many states of India. Although the quality of the oyster of Darbhanga in South India and Bihar is good. There are many institutes in the country for its training too. Take training in pearl farming from Hoshangabad and Mumbai in Madhya Pradesh.
Also read- In this scheme of Post Office, earn 14 lakh rupees by depositing only 95 rupees, know how?How to cultivate beads?
First, the mussels are tied in a trap and put in the pond for 10 to 15 days, so that they can create their own environment accordingly, after which they are taken out and their surgery is done. Surgery means a particle or mold is inserted inside the oyster. After coating on this mold, oyster layers are made, which later become pearls.
Medical treatment of mussels is done again after surgery. After this, these oysters are closed in a small box and hung with a rope in the pond. During this, every day we have to see which oyster is alive and which is dead. The one who dies, is taken out. This work has to be done for 15 days every day. This process takes about 8 to 10 months. After this, pearl starts coming out of the oyster.
Also read- In the first phase, these two government banks will be private, today will be sealed! Government shortlisted these banks, check complete list
Starting at a cost of 25 thousand rupees
25 to 35 rupees for the preparation of an oyster Costs Whereas after getting ready, two pearls come out of one oyster. And one pearl is sold for less than 120 rupees. If the quality is good then more than 200 rupees can be found. If you put 25 thousand shells in an acre of pond, then it costs about 8 lakh rupees. Let's say that even if some oysters are wasted in order to be ready, even more than 50% of oysters are safe. This can easily earn 30 lakh rupees annually.