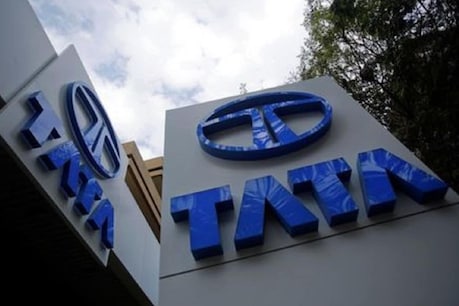 Tata Motors changes operations as per Maharashtra government guidelines
Tata Motors has banned manufacturing of some vehicles at its plant in Pune from 15 April.
New Delhi.
Due to Coronavirus (COVID-19 Impact), Tata Motors has stopped manufacturing of some vehicles at its plant in Pune from 15 April. Manufacturing will be closed till 30 April. This information has been given by Tata Motors through a letter.
Tata Motors said in a letter to MIDC police station in Bhosari, Pune, that as per the Maharashtra government's order to deal with the corona virus, we have manufactured vehicle manufacturing from April 15, 2021 to April 30, 2021. Has stopped working. We have advised all employees to stay at home. Tata Motors said that the company is strictly following the guidelines given by the Maharashtra government under the Break the Chain. A limited number of employees are following all security protocols. In addition to compulsory testing, screening is being done at the plant ballots.
Also read: Job talk: Better performance of new skills in interview will guarantee job, know such important mantra
The company sought permission to run buses for essential services
The letter further states that to ensure safety and to maintain electricity, water and airline facilities on a free shift basis, we are calling our employees only to maintain the necessary service in every shift. These essential services include DG set operation, fire fighting, water supply, people running 22Kv substation, security vigilance pollution plant.
Also read: Indian companies give jobs on this formula, know this way to get a good job

Plant of a dozen big automaker companies in Maharashtra
There are at least 6 construction equipment making units in the state. Where crane, pit digger unit, some tractor making unit, many auto plant companies, tire making companies are in Maharashtra. Maharashtra has more than a dozen automated plants including Tata Motors, Mahindra & Mahindra, Volkswagen, Bajaj Auto, Skoda Auto, Mercedes Benz, Jaguar Land Rover, Fiat Chrysler, Piaggio Vehicles and Force Motors.
ALSO READ: Corona vaccine-making serum invested in this big company, know everything
The government gave guidelines for the manufacturing sector
On 13 April, the Uddhav government in Maharashtra announced a notification for the lockdown in the state, in which the guidelines for the manufacturing sector were given. According to this guidelines, manufacturing units can be kept operational with fewer employees. Significantly, by April 14, the most corona infected patients have been reported in Pune district of Maharashtra. There were 112,213 active cases in Pune district and 7887 new cases were reported on 14 April. Pune is among the most corona infected cities of the country.