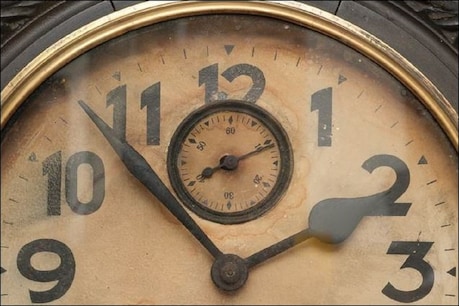 Concept image.
A severe earthquake occurred in Japan in 2011, in which the 100-year-old Giant Clock stopped working. Now suddenly that clock has started again.
Tokyo
Japan's 100-year-old giant clock, which stopped working after the terrible earthquake of 2011, has suddenly started functioning. The surprising thing is that this clock has started running after another earthquake recently. In March 2011, there was an earthquake on the north-east coast of Japan. After this, more than 18,000 people were killed as a result of the tsunami.
During that earthquake and tsunami, this 100-year-old clock was stored in a Buddhist temple in Yamamoto. Then this clock was drowned in the tsunami. The owner of the watch, Bansun Sakano, tried to fix the broken clock, but found no success. Ten years later, in February 2021, when another earthquake occurred in the same region of Japan, the clock automatically ran.
Also read: Johnson & Johnson's Corona vaccine will no longer be available in South Africa
In 2011, tsunami waves penetrated the Buddhist temple. Only the pillars and roof of the temple were left from this disaster. After the disaster, the head priest of the temple and the owner of the watch, Bansun Sakano, found the clock from the rubble. He then tried to fix the clock, but it was all in vain. On 13 February this year, another powerful earthquake struck the same region. The next morning, as Sakano woke up, the clock ticked on the clock. I saw that his watch was running.