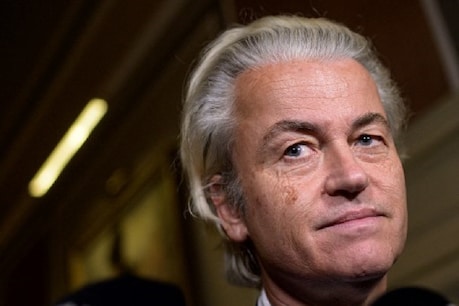 Geert Wilders (Photo by Marco BERTORELLO / AFP)
Turkey's ruling AK Party spokesman Omar Selik accused Wilders of being 'of a racist and fascist mindset'.
Ankara (Turkey).
Turkish authorities have expressed their displeasure with Dutch MP Geet Wilders after making derogatory remarks about Islam in early Ramadan. On Monday, Wilders, president of the Party for Freedom (PVV) in the Netherlands, shared a short video clip on Twitter attacking Islam and the Muslim holy month.
Subsequently, Turkey's ruling AK Party spokesman Omar Selik on Wednesday accused Wilders of being a 'racist and fascist mindset'. . ' Ali Arbas, head of the Presidency of Religious Affairs, called Wilders' comments' unacceptable '.
'Stop Racism'
Arbas said, 'I invite the world community to carry out an awareness campaign against the racist mindset that incites Islamophobia and targets social peace'. Turkish communications director Fahrtin Altun also condemned Wilders' remarks. He said that 'heartless wilders are racist, fascist and extremist. Islam condemns all. Stop racism. '
Wilders is one of Europe's most prominent politicians and an important figure in the Netherlands in the last decade, starting the immigration debate. Although he has never been in government, Wilders has often commented against the Dutch political establishment and Muslims. Wilders was jailed for a few days in 2011 and was acquitted in the aftermath of his remarks comparing Islam to Nazism and banning the Quran.