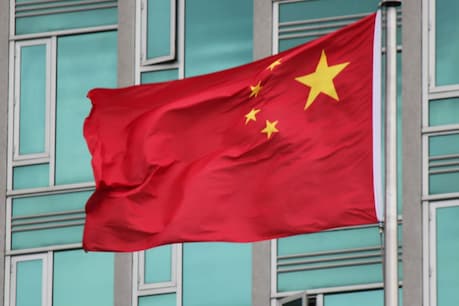 Symbolic picture
During the first quarter of 2021, China's GDP has increased to 24.93 trillion yuan, or about 3.83 trillion dollars.
Beijing
Due to Corona Pandemic, the world economy is troubled. At the same time, China's economy has recorded a record growth of 18.3 percent in the first quarter of 2021 compared to the same period last year. According to the data released on Friday, due to strong domestic and foreign demand and the impact of lower comparative base of 2020, China's economy has been able to register higher growth.
According to data released by the National Bureau of Statistics (NBS), China's GDP reached 24,930 billion yuan or $ 3,820 billion in the first quarter. China started publishing GDP figures from 1993. This is the highest growth figure since that time. According to the official news agency, Xinhua, the average growth of two digit growth of 2020 and first quarter of 2021 is five percent compared to 2019.
In March last year, the Communist government of China announced the victory over the Corona virus. After that, now manufacturing activities, vehicle sales and consumer activities have reached a pre-epidemic level to a large extent.
Corona virus epidemic started in China's Wuhan province in late 2019The corona virus epidemic began in late 2019 in China's Wuhan province. China is the first to recover from this epidemic. China's growth rate was 2.3 percent in 2020, the lowest level of annual growth in 45 years. In the year 2020, the world's second largest economy grew by 2.3 per cent to reach $ 15,420 billion.
IMF increases China's growth rate estimates
Earlier this month, the IMF raised the estimate of China's growth rate to 8.4 percent for this year. This will be its 10-year high. However, at the same time the IMF has warned that China's growth is unbalanced and personal consumption has not improved as fast.
Some have warned that despite the recent good performance, the revival of China's economy could be affected as global demand is uncertain amid the epidemic. Some governments have begun to curb the epidemic afresh. In the first quarter last year, China's economy had fallen by 6.8 percent.