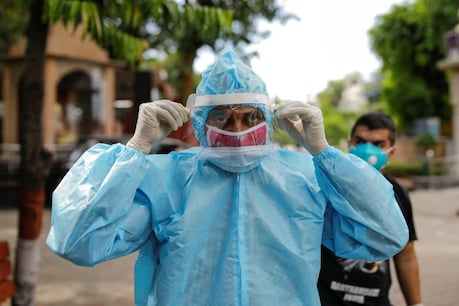 Corona worsens situation in Uttarakhand, 2220 new infected, 9 killed, night curfew
In Uttarakhand, last year's figures also collapsed. Uttarakhand has the highest number of 2,200 Kovid positive patients till date. In 24 hours, nine people killed in Corona were also killed.
Dehradun.
In Coron in Uttarakhand (Uttarakhand), the situation is gradually becoming uncontrollable. Last year's figures in Uttarakhand have also collapsed. On Thursday, the highest number of 220 220 covid positive patients came on Thursday. Nine people infected with Corona were also killed in 24 hours. Earlier in 2020, the maximum number of 2078 cases were reported on a single day on 19 September. People's concerns have increased after such a terrible increase in the number of corona infections. Panic over the infection is also increasing.
On Thursday itself, the capital Dehradun also got the highest number of 914 cases in a single day in the last one year. Kumbh city Haridwar, Nainital, US Nagar are also hot spots in terms of corona. Sadhu saint Kovid positive are coming from one by one in Haridwar. This creates an atmosphere of panic among the people. In Uttarakhand, the total number of Kovid positive has reached one lakh 16 thousand. There are 12 and a half thousand active cases. So far, more than 18 hundred Kovid infectives have died.
The worst situation is in the capital Dehradun. In all the hospitals here, ICU beds dedicated for Kovid are almost full. The situation is that people are wandering from one hospital to another. Meanwhile, the state government has imposed night curfew in the entire state after Dehradun. This order will come into effect from Friday. Orders have been issued to completely stop all coaching institutes, swimming pools and spas in the state. The cinema hall, restaurant and gym will be operated with a capacity of 50 percent. Along with this, public vehicles like bus, Vikram, auto etc. will be operated with 50 percent passenger capacity.