Photo courtesy: @VickyKaushal instagram
Vicky Kaushal has defeated Corona. The actor has shared this information with his fans. A few hours ago, Vicky Kaushal shared a post on Instagram and said that Corona would be free.

Mumbai.
in country
Coronavirus
It is getting to see a steady increase in the number of cases. Many big Bollywood stars are being criticized by Corona. Meanwhile, there is a relief news for the film industry. Recently became corona positive
Vicky Kaushal
Has beaten Corona. The actor has shared this information with his fans.
Few hours ago Vicky Kaushal By sharing a post on Instagram, Corona has said to be free. The actor has shared a photo in which he is seen laughing. With this photo, the actor has written in the caption that he has made a negative as well as a smiley. There is an atmosphere of happiness among fans due to Vicky Kaushal's corona report coming negative. Actor fans are congratulating them for this. This post of Vicky has become popular among fans.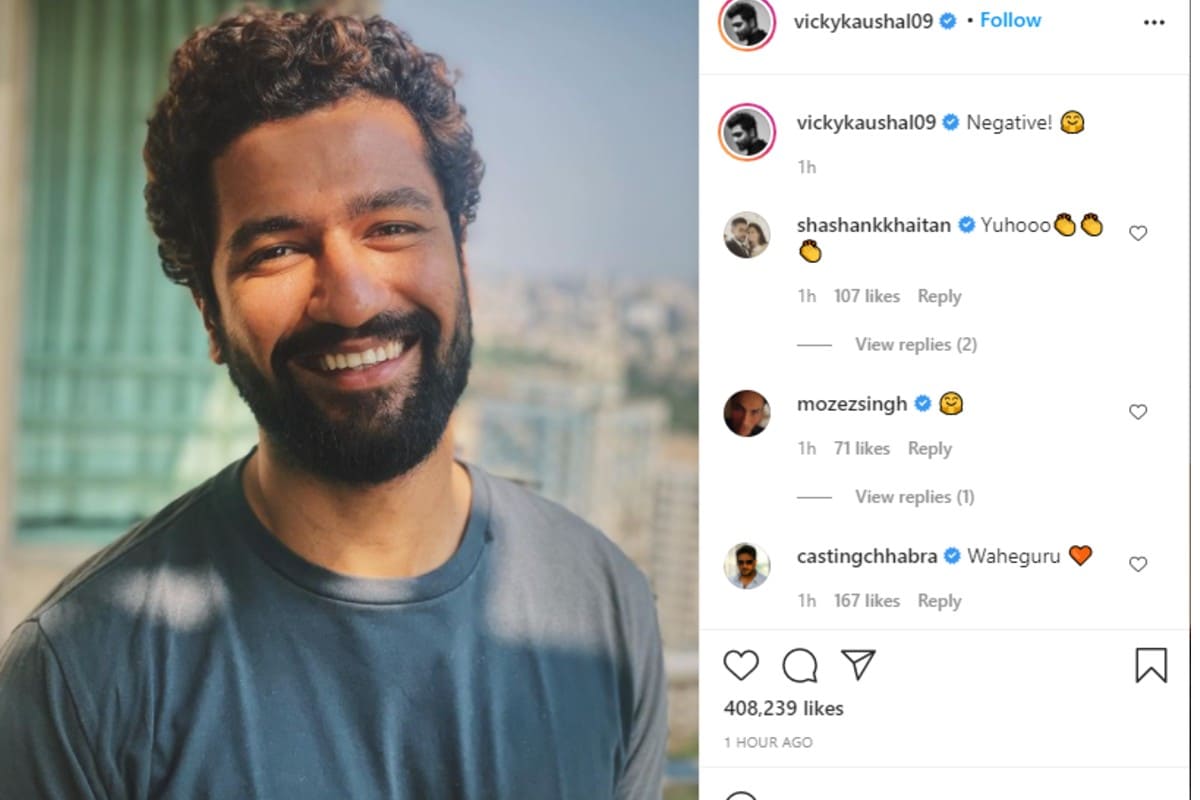 Photo courtesy: @Vicky Kaushal instagram
Please tell that on 5 April, Corona report of Vicky Kaushal came positive, after which the actor himself gave information to the fans on Instagram. Vicky Kaushal wrote that even after taking all the precautions, he has become corona positive. Vicky also wrote that anyone who came in contact with him should get his check done immediately. Vicky Kaushal had a corona on Katrina Kaif on the second day of Corona being infected. After which both came into discussion again. Actually, there are reports that Vicky is dating Katrina Kaif these days. According to reports, when Vicky Kaushal was coronated, he was shooting for Mr. Lele in Mumbai with Kiara Advani. Varun Dhawan was first to be seen in this film. Shashank Khaitan is directing the film and it is being made under the banner of Dharma Production.