Sonu Sood's fans do not consider him less than God. (photocredits: sonu sood / Twitter)
Due to Sonu Sood, the lamps are being illuminated in many homes. Sonu has lent life to many people, and stoves have been lit in many people's homes. Such people do not consider him less than God.
Mumbai.
Bollywood actor Sonu Sood is not less than God for many people. When people do not expect help from anyone, then the actors come forward to help them. Sonu Sood's social media account is awash with pleas from people seeking help. In such a situation, when the news of Sonu Sood coming to Corona Positive came, there was a thunderclap on their fans. People started shouting for him in the temple-mosque, gurudwara. Some people kept their photo in their temple and started praying.
During the Corona crisis, Sonu Sood, who emerged as a 'messiah' among the people for the last one year, himself tweeted and informed his loved ones about getting infected. After this tweet of Sonu, as if on his Twitter account, there was a flood of posts praying for his well being. Meanwhile, a photo of a fan has surfaced, in which they are praying by placing a picture of Sonu next to God. Sonu's lover wants this Sonu Bhai to see my tweet once. Troubled badly, this person wants Sonu to be healthy and help to save the lives of 6 people of his family.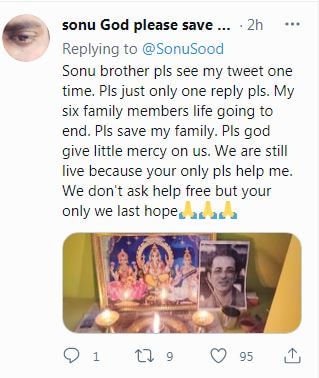 Sonu Sood will be considered to be the power, who despite being infected himself, is talking about helping people. Sonu made a post and told his loved ones that now I will have more time for you.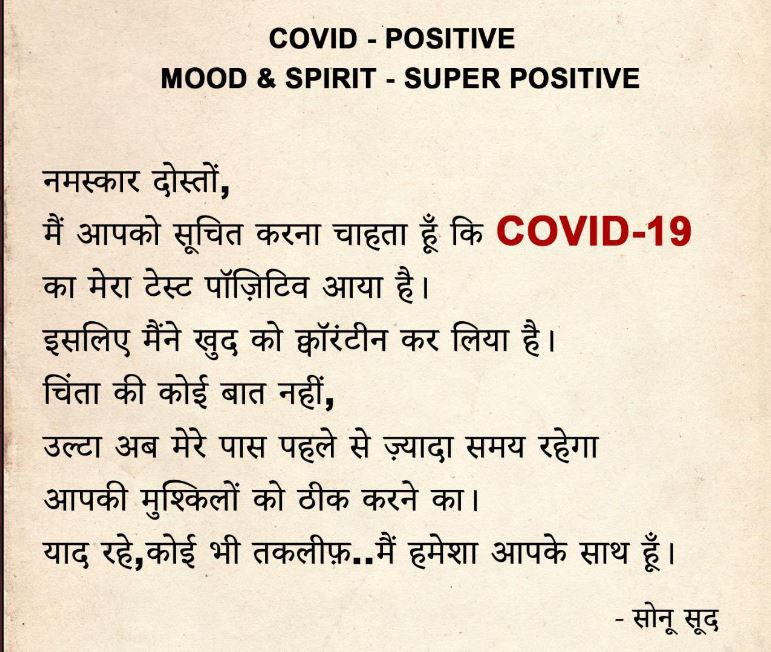 Sonu Sood had made a post two days ago assuring people. Due to Kovid-19 in the entire country, including Maharashtra, the situation is becoming drastic. In such a situation, the country seems to be moving towards lockdown once again. The public is once again worried about their livelihood, in such a situation Sonu assured that I will definitely try.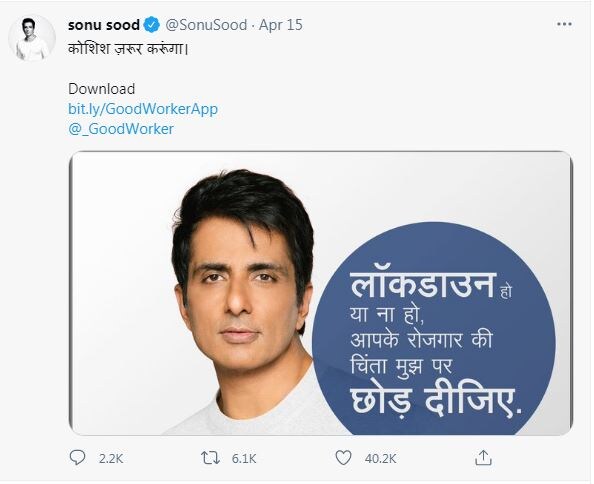 Earlier, Sonu Sood had demanded that the CBSE Board should not conduct the examination keeping in mind the safety of children. After this, Sonu expressed happiness when the CBSE canceled the 10th examination and deferred the 12th examination.