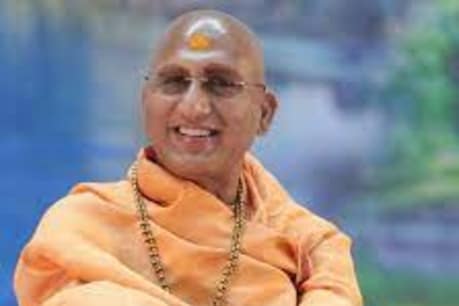 Swami Awadheshanand said that this decision has been taken in the interest of the countrymen. (File photo)
Due to the rapid spread of corona infection in Haridwar Kumbh, it was prematurely closed, Corona patients are constantly being found in the arena.

Haridwar.
A decision was taken to conclude the ongoing Kumbh in Haridwar before the end of time. This decision has been taken after the rapid spread of corona in the 13 Akharas present in Kumbh. Prime Minister Narendra Modi appealed to the arena to see the Kumbh be abolished in view of Corona's growing transition. After this, Awadheshanand, the head of the largest juna arena, has announced the conclusion of Kumbh.
A meeting of the Akharas was held to conclude the Kumbh, after which Swami Awadheshanand said that the people of India and their life are our first priority. In view of the rising outbreak of the Corona epidemic, we have duly immersed all the deities drawn from Kumbh. This is the formal immersion of the Kumbh on behalf of the Juna Arena. On…