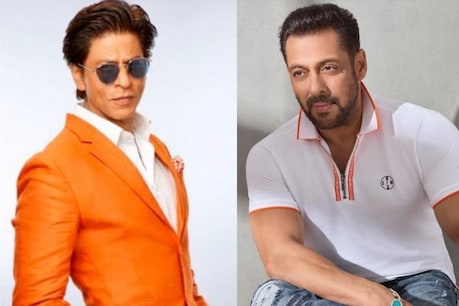 Salman showed brotherhood. (Photo courtesy: beingsalmankhan / iamsrk / Instagram)
Shahrukh Khan is going to appear in the film 'Pathan' after almost three years. Shahrukh is once again in the discussion about his upcoming film.
Mumbai:
In Bollywood, there is a lot of discussion about the chemistry of Shahrukh Khan and Salman Khan. Many kinds of things keep coming up about their relationship. It is often heard that the two do not form between the two. But this is not the truth. Both star actors highly respect each other. Recently, Dabangg Khan of Boluvad did something that all the discussions about their relationship have come to an end. Both the Khans are good friends, this is exemplified by the fact that Salman Khan is working for free in 'Pathan'.
Shahrukh Khan is in the discussion about his upcoming film 'Pathan'. This is Shahrukh's first film after the film 'Zero' flopped. From this film, the actor is coming to show his acting after three years. The film 'Pathan' is also in the headlines because of Salman Khan along with Shah Rukh Khan. Fans are desperate to see the strong acting of both. Salman Khan has a cameo role in the film. Salman has also completed its shooting in February, 2021.
Earlier there was a discussion that Salman Khan has recovered a considerable amount for this film. But the latest news of Bollywood ruckus Salman Khan has worked in this film without any money. When Aditya Chopra went to talk to Salman Khan about fees after the shooting was over, Salman refused. He said- 'Shahrukh is like my brother. I can do anything for that. Not only this, when Aditya told Shahrukh Khan about this, he reacted and said – 'Bhai to bhai hai'.
Let us know that Deepika Padukone and John Abraham are also going to be seen in this film being made under the direction of Siddharth Anand. Fans are eagerly waiting for Shahrukh's film.