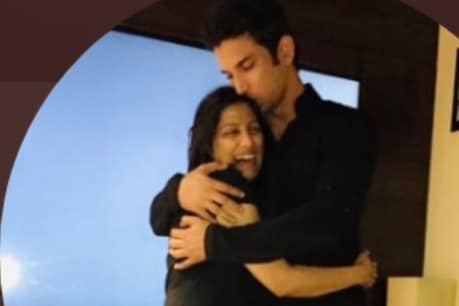 Sushant's sister Priyanka's anger. (Photo courtesy: Priyanka Singh / twitter)
The family members of the late actor Sushant Singh Rajput have not been able to recover from their demise so far. Not only this, whenever any vomit-straight matter comes out regarding his son and brother, he gets very upset.
Mumbai :
Bollywood actor Sushant Singh Rajput (Sushant Singh Rajput) gave his life on 14 June last year. After the actor's suicide, there was a long dispute, which may have slowed down but not stopped. The issue like nepotism is still being debated. Sushant's family has not been able to come out of this shock even today. His sisters often share the pain of losing their only brother. Sushant's sister Priyanka Singh (Priyanka Singh) on the tweet on social media has heard fiercely those who interfered in her privacy. Not only this, he has also threatened to drag the court.
In fact, Priyanka Singh, sister of Sushant Singh Rajput, tweeted tweet and taunted people who continue to show inhumanity about Sushant's death even today. To this, Gussai Priyanka tweeted, 'This pain has shaken our entire family. It is the pain of losing the dearest member of our family which is still deep but some people are taking advantage of our misery and their wrong feelings Are fulfilling. Such people should be called criminal. Priyanka wrote, 'Such acts not only interfere in our privacy but also spoil the name of our beloved Sushant, but some people are doing such work. After all, how can we call ourselves human beings when we cannot sympathize with others. For those who are happy to be inhuman, they will see you in court '.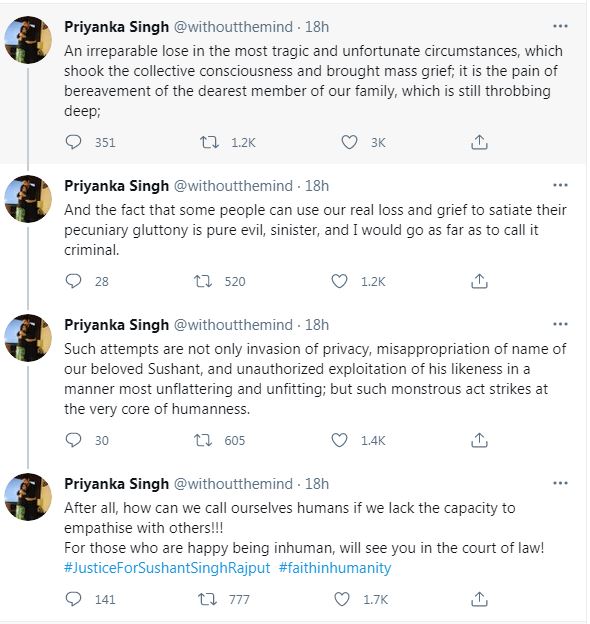 Divant actor Sushant Singh Rajput was the only brother of four sisters. All the sisters and Sushant himself loved his sisters very much. After the death of Sushant, all the four sisters came to know about Mitu Singh, Neetu Singh, Priyanka Singh and Shweta Singh Kirti. Sushant's sisters often share their grief on social media by sharing posts and photos about their brother.