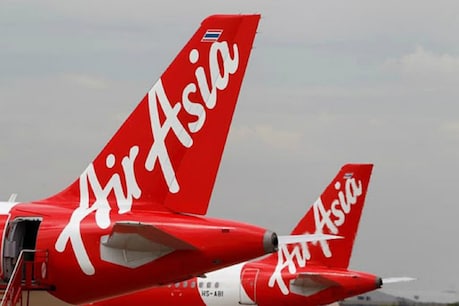 Air Asia India
In a statement issued by AirAsia India, it has been said that this step has been taken to increase uncertainty and to facilitate passengers in the midst of travel restrictions.
New Delhi.
AirAsia India said on Sunday that it would not take any charge for travel time and date changes in tickets booked till 15 May. Earlier, several airlines including Indigo and Spicejet have made similar announcements and allowed passengers to change the travel date without any charge. The reason for this is the restrictions imposed by various state governments across the country amid the rising case of Kovid-19 infection.
In a statement issued by Air Asia India, this step has been taken to increase the uncertainty and for the convenience of passengers amid travel restrictions. According to the company, unlimited amounts of changes can be made in the travel time and date till May 15 for all bookings and for this, passengers will not have to pay any fee.
Indigo offer, no charge will be levied for changing the time or date in the ticket till 30th April
Earlier on Friday, IndiGo had said that it would not charge any fee for domestic flight tickets to change the time or date. The company is waiving change fees on new bookings from April 17 to April 30, 2021. The company has said that passengers can now make unlimited changes for new bookings made by April 30, 2021 at regular fares.Also read- Gold Price Today: In the Corona era, people bought a lot of gold, Gold imports increased by 22.58% in the last financial year.
SpicJet: Charges will not be levied for changing the date and time of the ticket up to 5 days before the journey.
Budget airline company SpiceJet said on Saturday that under the new offer, passengers who booked tickets between April 17 and May 10 for a direct domestic flight between April 17 and May 15 can get a one-time change fee exemption.