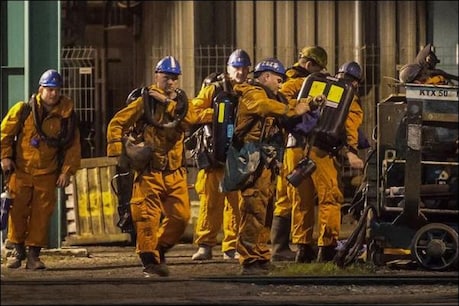 Concept Image (CNN)
The Czech Republic announced on Saturday that it was expelling 18 Russian diplomats identified as spies in a case related to the 2014 blast case at an ammunition depot. is.
Prague
The Czech Republic has taken a major step forward in the 2014 Blast Case. In fact, the country announced on Saturday that it is expelling 18 Russian diplomats who have been identified as spies in this blast case. Czech Republic Prime Minister Andrzej Babis said the Czech Republic's intelligence and security services provided evidence that pointed to the involvement of Russian military agents in that major explosion in an eastern town, in which "two innocent fathers " were killed.
Babis said, "The Czech Republic is a sovereign country and it must respond appropriately to such unexpected results." The country's home and foreign minister, Jan Hamasek, said that 18 personnel of the Russian embassy were identified as Russian spies. But clearly she has been ordered to leave the country in 48 hours.
Also read: US and China agree for immediate cooperation on climate crisis
On October 16, 2014, two people were killed in an explosion at a depot in Verbatica. 50 tons of ammunition was kept in the depot.