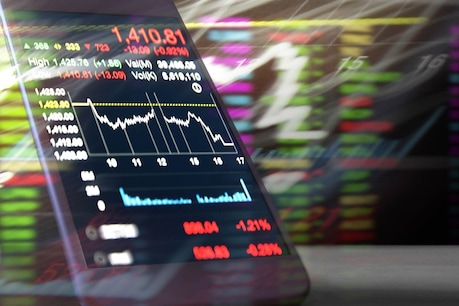 Stock Market Today
Stock Market: The effect of Corona will be seen in the market next week too. Sensex and Nifty move will be determined by global indicators and quarterly results of companies.
New Delhi:
Stock markets can remain very volatile this week. Analysts say that the market trend in the week of short trading sessions will be largely determined by the trend of Kovid-19 transition, global indicators and quarterly results of companies. On Wednesday, there will be a holiday in the market on Ram Navami.
Vinod Nair, head of research, Geojit Financial Services, said, "The market will be very volatile this week because of the epidemic and the spread of infection at the state level." Due to the quarterly results, there may be some stock-specific activity in the market.
Also read: Uncertainty will rise from second wave of Kovid, Government will take action if needed: Rajiv Kumar
Ajit Mishra, vice-president (research), Religare Broking, said, "This week too, there will be less sessions due to market holidays. In the absence of any major developments, the market will be eyeing quarterly results of companies like SCC, HCL Tech and Mahindra Finance. Also, developments related to Kovid and the trend in global markets will also give direction to the market. "Nestle India, Rallis India and Tata Alexi are also expected to deliver results during the week. Siddharth Khemka, head of retail research, Motilal Aswal Financial Services said, "There will be a lot of ups and downs in the local markets going forward. The market stance will largely depend on the trend of infection and the pace of vaccination. As vaccination picks up, 'Narrative' will gradually shift away from Kovid-19 and the marks towards growth / cyclical improvement and quarterly results of companies. '
Also read: 7 out of Sensex's top-10 companies fell market cap, RIL was on top …
Apart from this, the direction of the rupee against the dollar, investment of foreign institutional investors and crude oil prices will also determine the direction of the market. Nirali Shah, head of equity research, Samco Securities, said that partial lockdown is in force in most Indian cities, so there will be volatility in the market. This trend will continue now due to increasing cases of infection. "The 30-share BSE Sensex lost 759.29 points, or 1.53 per cent, in the lower trading sessions last week.