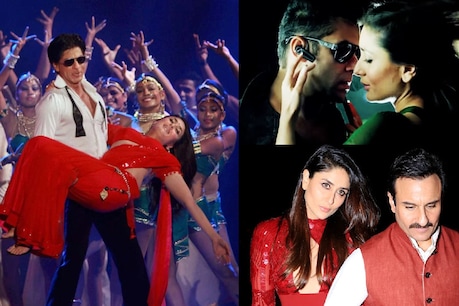 Kareena wants to cook food for all three mines. (File photo)
Kareena Kapoor Khan is an actress who is very conscious about her professional life along with her children and family. In the new Cooking Show, Kareena is going to get a different style of view from the audience.
Mumbai:
Bollywood actress
Kareena Kapoor Khan
These days, along with enjoying motherhood, she is also working on many projects. Kareena is going to appear in a new cooking show soon. Kareena Kapoor Khan will be seen cooking in a celebrity show called 'Star Vs Food'. This is Kareena's first shoot after giving birth to her second child. In this show, along with Kareena's ability to cook, it was also revealed what she wants to cook for. In response to a question, Kareena Kapoor said that apart from her husband Saif Ali Khan, she also wants to cook for Salman Khan and Shahrukh Khan. Apart from this, she also wants to cook for her beloved and only sister Karishma Kapoor.
Actually, a promotional video of Bollywood actress Kareena Kapoor's cooking show has come out in which she told about which food she wants to cook for her friends of Bollywood industry Salman Khan, Shah Rukh Khan, Karan Johar and others. For Saif, Kareena will make Healthy Rosette Chicken and Roasted Potato as she loves it.
At the same time, sister will cook mutton biryani for Karishma. The king of Bollywood will learn to cook tandoori chicken for King Khan, because Shah Rukh Khan loves it. At the same time, Bebo Haleem will make Paaya for Salman Khan. Salman is very fussy and fond of Lucknow food, but Kareena would not like to make anything for filmmaker Karan Johar, as he is always on diet. Will make hundreds of things for his friend Malaika Arora because 'Malla' and our food test are the same. We will make Chinese together.
When Kareena was asked about her sons, she told that she would save only milk for her young son, because at the moment she only needs milk, while Taimur is sweet. Will make chocolate and cake for her.