Deepika Padukone – Ranveer Singh married in Italy in the year 2018. File photo
'The Kapil Sharma Show' (Deepika Padukone) himself revealed this, whose video is once again going viral.
Mumbai.
Everyone knows about the love life of actress Deepika Padukone and Ranveer Singh. People like the chemistry of both. Ranveer Singh's outlandish clothes often surprise not only the people but also Deepika. Due to similar clothes, Deepika also had to face an opus moment along with Ranveer Singh. 'The Kapil Sharma Show' Deepika Padukone herself had revealed this.
Actually, Deepika Padukone who reached the 'The Kapil Sharma Show', Deepika Padukone was told by Kapil about some rumors related to her, to which the actress replied in her style. Kapil then told Deepika that there is a rumor about her that she carries a needle thread and safety pin in her emergency kit.
Deepika also accepted this to be true and said, since Ranveer jumps a lot, in such a situation, his clothes can get ripped off, which is why she carries a needle thread with him. Deepika also shared an anecdote related to Ranveer after this.
This, he told, took place during a music festival in Barcelona. Ranveer was wearing a loose pants and he was doing some weird dance steps. In the middle, that pants was torn by curling, so I said wait, I took out a needle thread from my bag. Everybody is dancing and in the middle of the party I was stitching her pants.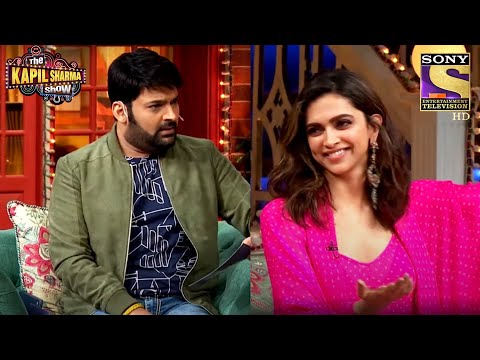 After this, Deepika also showed the picture of that sentence, in which she is actually seen stitching Ranveer's pants. After listening to this anecdote, all the people present there were laughing and laughing. At the same time, hearing this, Kapil Sharma said – 'Really lucky husband is Ranveer Singh.'