Prachi Desai was well liked in the film 'Rock On' (Photo courtesy: Instagram / Prachi Desai)
Actress Prachi Desai surprised everyone recently by revealing that she has been a victim of Casting Couch in Bollywood.
New Delhi.
Prachi Desai is one of those actresses who have earned a name on the small screen as well as on the big screen. However, this journey was not easy for him. Recently Prachi has shocked everyone by saying that she too has become a victim of Prachi Desai Casting Couch in Bollywood. Prachi has told how a big director asked him to compromise.
Prachi turned to Bollywood after being successful on the small screen. However, she faced casting couch in Bollywood. According to a media report, the actress revealed her experiences about casting couch in Bollywood. The actress alleged that she was asked to compromise to get a role in a big film. But he flatly refused to do this. Prachi further said that despite refusing, the director was in touch with him. However, Prachi was standing by her point.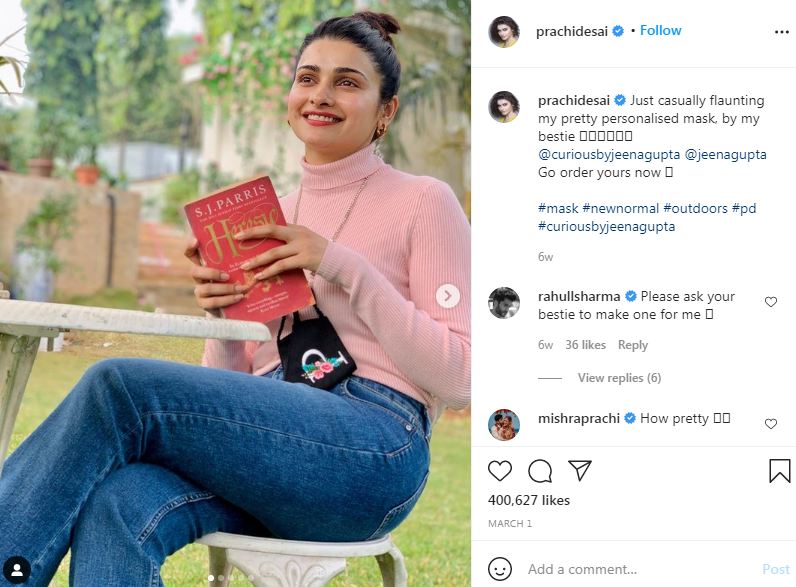 (Photo courtesy Instagram / Prachi Desai)
Prachi Desai gained a lot of popularity from the 2008 film 'Rock On' by Farhan Akhtar. She has also worked in 'Once Upon a Time in Mumbai', 'Bol Bachchan' and 'Azhar'. Recently, Prachi Desai was seen in the role of a police officer in the film 'Silence: Can You Hear It'. Prachi's film was directed by Bharucha Devhans. Let us tell you that apart from Prachi Desai, Manoj Bajpayee, Arjun Mathur and Sahil Vaidya had an important role in this film. The film was released on the OTT platform G5. Speaking of work, Prachi does not like to do a repetitive role. Prachi Desai's 2006 serial 'Kasam Se' was very much liked by his fans. He got special success and recognition from this show.