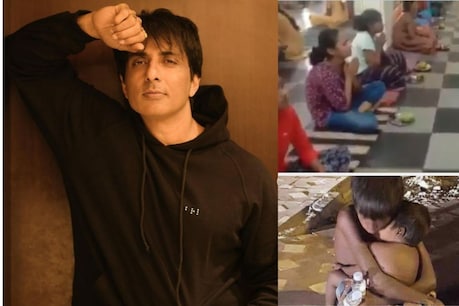 Sonu Sood's help continues. (Photo courtesy: sonu sood / Twitter)
Sonu Sood is battling Corona Positive himself these days, but as Sonu promised the people that they will help people in every defeat, the actor is busy fulfilling his promise .
Mumbai: Bollywood actor Sonu Sood
K Will is not able to reduce the infection of Covid-19 (Covid-19) to Power. Sonu Sood had posted on social media yesterday that he would get more opportunity to hear and understand the pain and suffering of people if they are quarantined at this time. At this time, Sonu forgets his pain and is trying his best to help people.
On Twitter, a person pleaded with Sonu Sood for help, stating his pain, Sonu Sood encouraged that he would get ICU and ambulance in the next 30 minutes.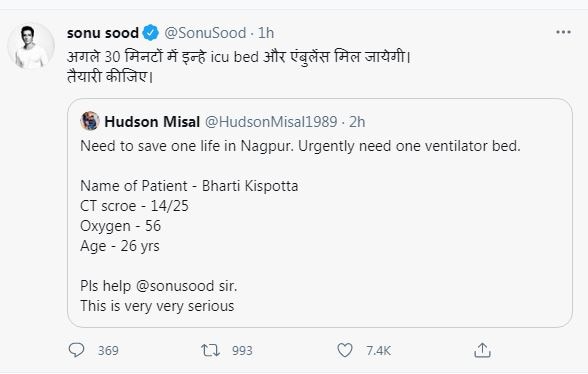 This is the reason why people are putting Sonu's photo with God and wishing them to get well soon, then small children are busy praying. Sonu is getting courage from this, so after posting this video, he wrote, 'Let's go with the sea of ​​blessings on my head'.
Where did Corona also know that we walk with the sea of ​​prayers on the platter. https://t.co/jXgSisCTUd

– end sood (@SonuSood) April 18, 2021
At the same time, a person shared a photo and said that last time Sonu Sood had taken care, please be careful this time. On this, Sonu wrote that 'will not allow this to happen again. Will manage the country together '.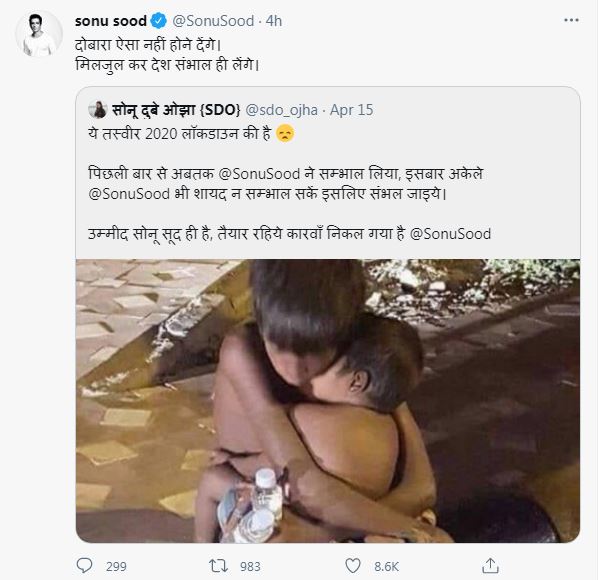 Sonu Sood's social media account is awash with pleas from people seeking help. In such a situation, when the news of Sonu Sood coming to Corona positive, the mountain broke on his fans. All the people are busy praying for them. Sonu Sood has demanded a ban on black marketing for corona treatment.

Let us know that during the Corona crisis, Sonu Sood, who emerged as a 'messiah' among the people for the last one year, himself tweeted and informed his loved ones about getting infected. After this tweet by Sonu, there was a flood of posts praying for his well-being on his Twitter account.