Raiza Wilson has worked with Dhanush and Kajol in the film 'VIP 2'. (Photo courtesy Instagram @raizawilson)
Actress Raiza Wilson shared a shocking image on the Instagram story, in this image it is seen that her beautiful face has got a scar.
New Delhi.
Tamil actress
Raiza Wilson
Recently shared a surprising image on his Instagram story. It was seen in this image that there was a scar on his beautiful face. Let me tell you, Raija has worked with Dhanush and Kajol in the film 'VIP 2' (VIP 2). Raija wrote with an image that, 'Dermatologist visited the clinic of Dr Bhairavi Senthil yesterday for simple facial treatment.'
Raija further wrote, 'They forced me to do a treatment that I did not need at all, this is the result of such treatment. He refused to meet or even talk to me today. His staff has told that he is out of town. Raiza has alleged that the doctor forced her to undergo a procedure for which she had not consulted. In the image, Raija's midwife's eye is swollen and a deep scar is seen around her. Raija has shared screenshots of the messages of her fans and followers and has written, 'My inbox is filled with people who have faced similar problems by treating this doctor, sad.'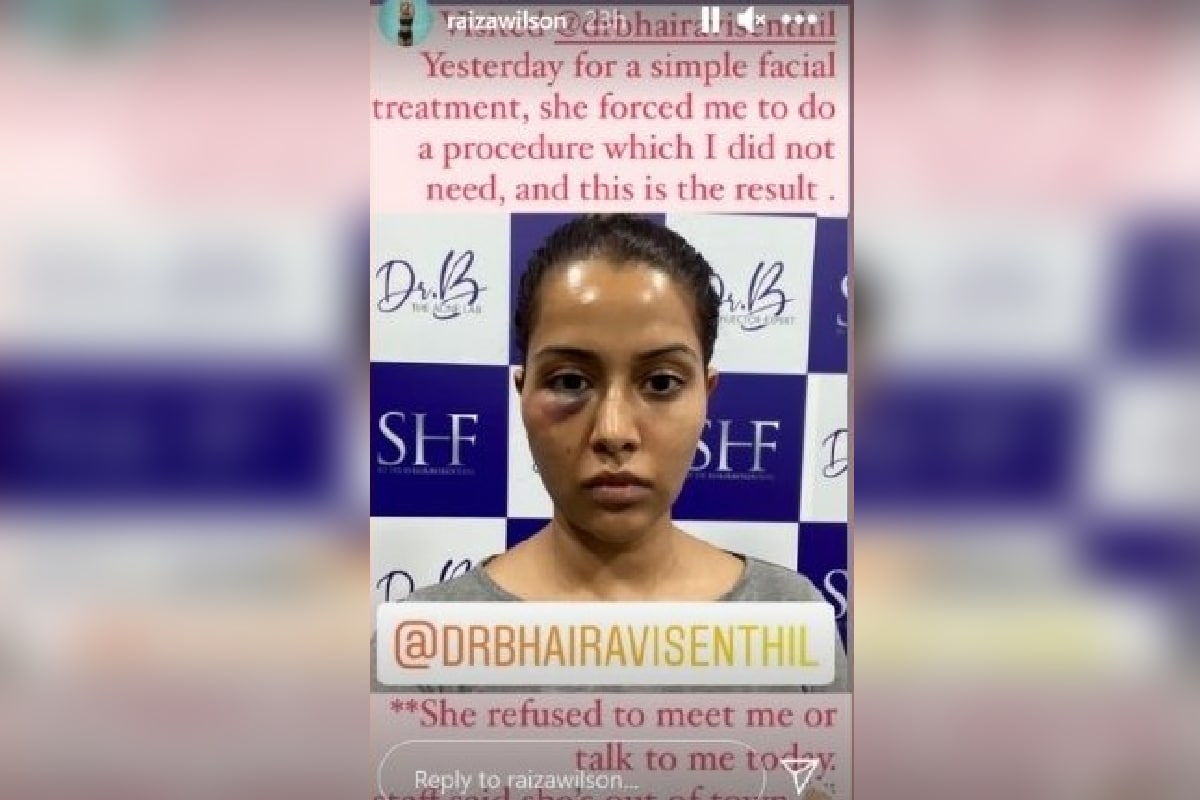 Instagram @raizawilson
Let me tell you, Raija is a popular artist of Tamil films. She joined the first season of Tamil Bigg Boss as a contestant. Kamal Haasan hosted the first season. His behavior was highly praised in the show. She is also known for her fashion sense. She got recognition from the lead role in director Allen's film 'Pyaar Prema Kadhal'. He was awarded the Filmfare Best Debut Female South for his strong performance in it. Talking about Raija's workfront, he currently has 5 projects. Looking at the second web of corona virus, the shooting of all these projects has stopped. The shooting of these films will start again when the situation becomes normal.