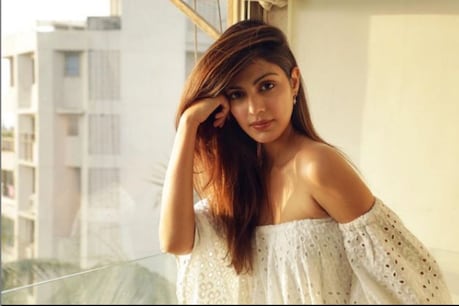 Riya Chakraborty extended a helping hand. (Photo courtesy: rhea_chakraborty / Instagarm)
Sushant Singh Rajput's ex-girlfriend Rhea Chakraborty has come forward to help people struggling with the crisis. Riya wrote that bad times connect people.
Mumbai.
Corona virus is spreading across the country. People are going through bad times. Actors like Sonu Sood are constantly helping people. in between
Rhea Chakraborty
Corona has also come forward to help the people going through the crisis. 'Jalebi' actress Riya has taken the support of Instagram to say her point. Riya said that people can directly message them for any kind of help. I will try my best to help according to my ability.
Rhea Chakraborty has come forward to help people amidst the second wave of Corona epidemic. Sharing on her Insta story, the actress wrote, 'Bad times connect people, who can help them, they must. Help, whether small or big, help is help. If I can help you in any way, you can also send me a direct message, I will do my best. Take care of everything. Love and strength '.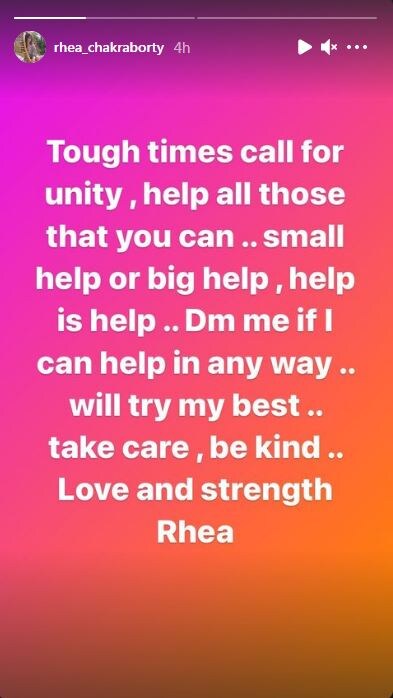 Actually, due to Corona epidemic these days many people have lost their lives. Health services in the country are crumbling. Lack of oxygen cylinders in the hospital is killing people. Remeddivir injection is not being arranged. Many actors and actresses are trying to help in times of such crisis. Sonu Sood has been helping people struggling with the crisis since last year. Before Riya, actress Sonam Kapoor made a similar appeal on social media. Let us know that Riya has been less active on social media since the death of late actor Sushant Singh Rajput. Riya Chakraborty's upcoming film is 'Faces'. The film stars actors like Amitabh Bachchan and Emraan Hashmi.