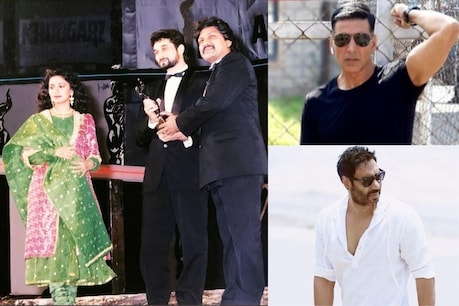 Stars on the death of Nadeem Shravan. (Photo courtesy: Madhuri Dixit Nene / Twitter / akshaykumar / ajaydevgn / Instagram)
Nadeem-Shravan pair 'Saajan' (Saajan), 'Dil hai manta nahi', 'Hum hai rahi pyar ke', 'Flowers and thorns', 'Road', 'Aashiqui' Such films have got hits with their music.
Mumbai.
Who has composed many memorable and highly successful songs of Bollywood
Shravan Rathod
And as soon as the news of the break up of Nadeem Saifi broke, there was a mourning in Bollywood. The Hindi music industry is in deep shock due to the death of Shravan Rathod. Many Bollywood actors are also very unhappy. There are many names ranging from Madhuri Dixit to Akshay Kumar, Ajay Devgan and Rahul Roy, whose music has contributed to the success of their film career.
Bollywood actress Madhuri Dixit's superhit film 'Saajan' was a blockbuster for her music. Sad to hear the news of the demise, Madhuri tweeted, 'Heartbroken after hearing about the demise of Shravan Rathod ji in the morning. Your name will remain immortal for evergreen tunes. Thank you for supporting Saajan, Raja and all my films. My deepest condolences to family and friends in this hour of grief '.

Bollywood actor Ajay Devgan's debut film 'Phool Aur Kaante' was composed by Nadeem-Shravan. The songs of this film are still very much liked today. Ajay tweeted, 'Shravan (and Nadeem) lived together for 30 years in my career, including the evergreen album' Phool Aur Kaante '. Very sad, it is unfortunate to hear the news of his demise last night. Consolation to his family '.

On the other hand, Akshay Kumar, remembering the phase of the heartbeat of the youth with the songs and music of the movie 'Dhadak', tweeted, 'It is very sad to hear the news of the death of musician Shravan. Many films in the 90s and beyond have done magic with their music, including Dhadak, which is a legend and popular film of my career. Condolences to his family.

Nadeem-Shravan duo made the film 'Aashiqui' a hit with their melodious and romantic music and songs. Rahul Roy became an overnight star with this one film. Unhappy Rahul posted condolences on Instagram. Rahul wrote in the caption with Shravan's photo- 'I have lost two close friends in the last 48 hours. Shravan and I did 16–17 films together. Thank you for such music. Will miss you so much '.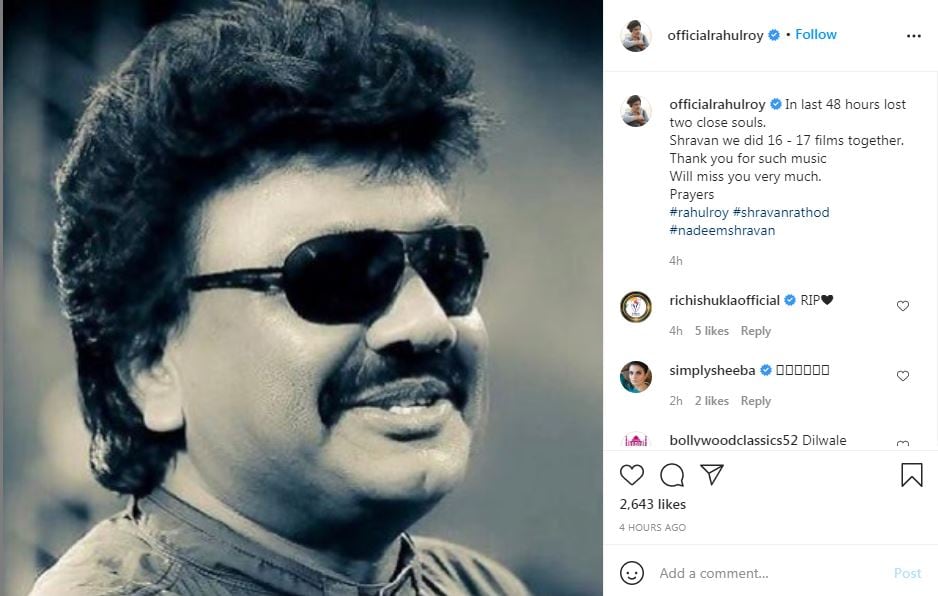 The melodious pairing of Nadeem-Shravan was considered to be a guarantee of the success of a film in the nineties.