Photo courtesy: @VatsalSeth instagram
Actor Vatsal Sheth has been hit by the Corona virus four days ago. Ishita has shared a video of Vatsal on her Insta story.

Mumbai.
Actor
Vatsal Sheth
Four days ago, the corona virus has been hit. This information has been given by the actor himself on Instagram. Vatsal is in Quarantine right now. During this time, his wife and actress Ishita Dutta is working as his best entertainer. Both of them have shown this glimpse on their Insta Story. Ishita has shared a video of Vatsal on her Insta story.
Ishita Dutta It can be seen in this video of Vatsal standing on the window of the room where the Quarantine is drinking and drinking tea. In the last, Vatsal offers tea to Ishita while smiling. Ishita made this video from the window of her room. While sharing this video on Insta Story, 'Tea Time' is written.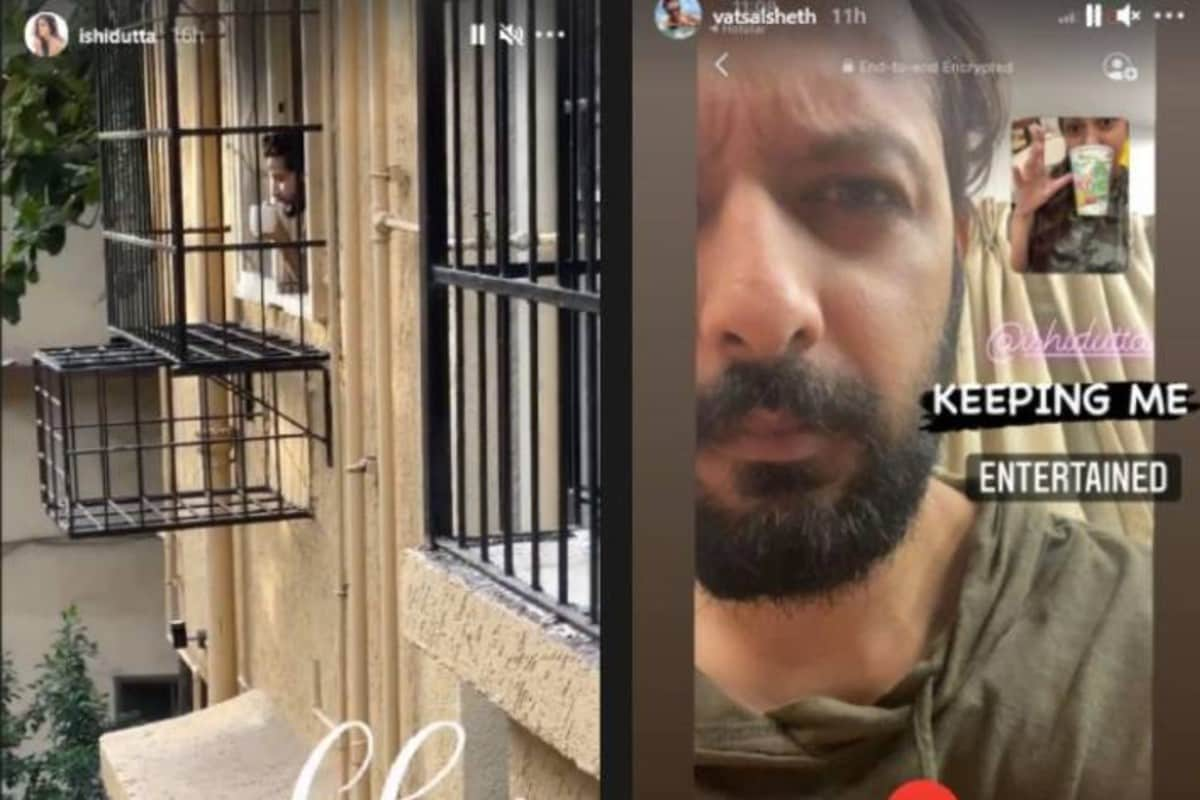 Photo courtesy: @ VatsalSheth / Ishitadutta instagram
At the same time, Vatsal Sheth has also shared a picture on his Insta story. This picture is a screenshot of Ishita while making a video call. Vatsal wrote on this picture, "Keep me entertained." It can be seen in this picture, Ishita is drinking something in a glass. Recently, Ishita Dutta's pregnancy was in great news. But the actress has misunderstood the news about her pregnancy. He said that this is just a rumor. Actually, on the day of Karva Chauth, Ishita shared many of her pictures on Instagram, in which her stomach was looking slightly out. For this reason people thought that Ishita is pregnant and this thing became viral on social media.