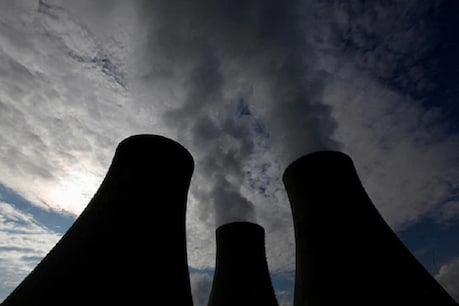 Nuclear plants in india
France claims – India is close to building the largest nuclear plant in the world
Mumbai.
French energy company EDF on Friday said it has submitted a binding techno-commercial offer for the Atomic Energy Corporation of India Limited (NPCIL) to build a six-pressure water reactor in Jaitapur, Maharashtra. Describing the move as a milestone, the energy company said that on this basis, discussions could proceed in the direction of a binding agreement in the coming months.
Negotiations between NPCIL and EDF progressed after the 'Industrial Forward Agreement' between the two sides in the year 2018 for the construction of six nuclear power reactors in Jaitapur. Negotiations on the funding of the project, along with the techno-commercial offering, are currently underway. Apart from this, discussions are going on between the two sides about ways to increase localization through manufacturing in India.
Jean Bernard Levy, President and Chief Executive Officer of EDF Group, said, "This significant milestone has been achieved due to the trust built with our Indian partner and the cooperation and continued efforts of the parties of EDF and NPCIL." India and France are moving fast towards increasing nuclear partnership.
However, when this plant started to be formed, it was opposed a lot. In 2011, after the tsunami in Fukushima, Japan, work on it also slowed down. The Shiv Sena, which has voiced against the scheme that started 20 years ago, is not speaking very poorly at the moment. EDF estimates that through this project 25,000 local jobs will be created during construction while around 2700 people will get permanent jobs. However, it is being said about this project that this will increase the risk of earthquake further, as well as fishermen will have to face problems.
India has already entered into several agreements for exchange of nuclear technologies and expertise with countries like America, France, Russia and Japan. Russia, India's traditional ally, supplies it with nuclear fuel.