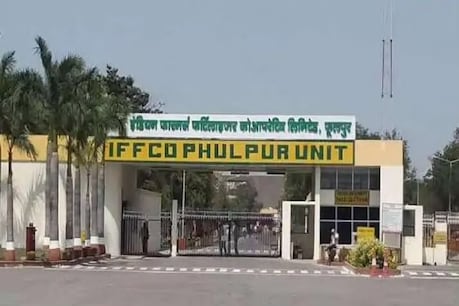 IFFCO Unit at Phulpur in Prayagraj
After the increase in corona virus cases, many states are facing lack of oxygen. At the same time, IFFCO (IFFCO) has taken the front to meet the lack of oxygen.
New Delhi.
The country is currently battling the second wave of Corona virus. Due to this, the demand for oxygen has increased significantly. At the same time, amidst the oxygen crisis, fertilizer company IFFCO (IFFCO) said on Sunday that its third oxygen plant will come into operation by May 30. This plant is being set up in Phulpur, Uttar Pradesh. This plant will supply oxygen to hospitals in UP and surrounding areas for free.
IFFCO is setting up four oxygen plants in the country at a cost of Rs 30 crore. Among them, two plants are being set up in Uttar Pradesh – Amla in Bareilly and Phulpur in Prayagraj. One plant each is being set up at Paradip in Odisha and Kalol in Gujarat.
IFFCO MD and CEO US Awasthi tweeted that the cooperative has placed an order for setting up a third oxygen plant in Phulpur unit.
#IFFCO orders 3rd Oxygen plant for Free Oxygen to hospitals in nation's service with capacity of 130 Cubic Mtr/hr in its #Phulpur unit in #UttarPradesh. Will commence by 30th May. arenarendramodi @PMOIndia @myogiadityanath @myogioffice @DVSadanandGowda nstomar @mansukhmandviya

– Dr. US Awasthi (@drusawasthi) April 25, 2021
The capacity of this plant will be 130 cubic meters per hour. Through this, free oxygen will be supplied to hospitals. The plant will start operations on 30 May. He said that the work of setting up a fourth oxygen plant in Paradip unit of IFFCO in Odisha is also going on fast.
Also read- Railway takes over the battle against Corona, 4 oxygen tankers will leave for Delhi from Raigad tonight
Corona explosion in the country! 3,49,691 new cases in 24 hours
Significantly, according to the data released by the Union Health Ministry on Sunday morning, 3,49,691 new cases of corona have been reported in the last 24 hours. At the same time, 2,767 people have died due to corona. In the last 24 hours, 2,17,113 people have also recovered.