Sunil made his Bollywood debut in the 1992 film Balwan (file photo)
Bollywood's famous actor Suniel Shetty recently talked about his career and Bollywood.
New Delhi
Suniel Shetty has been associated with Bollywood for 30 years. Recently, he talked about everything related to his career and life. He said that his problem is not to be typecast, but to take risks in his career. Sunil made his Bollywood debut in the film Balwan in 1992 and after which he was given the title of an action hero. In these past years, Sunil Shetty made his mark with films like Mohra, Border, Kaante and Saput. Later he was seen playing comedy roles in films like 'Hera Pheri Series', Awara Pagal Deewana. He also played the role of romantic anti-hero in Dhadak.
During a conversation with the news agency, the actor also spoke on today's hero. He says, 'be it Ayushmann Khurrana or Tiger Shroff, I think after some time, he will also start experimenting with his role. It is important to make their own image and they have definitely made an image of themselves. Today only these two people can be praised.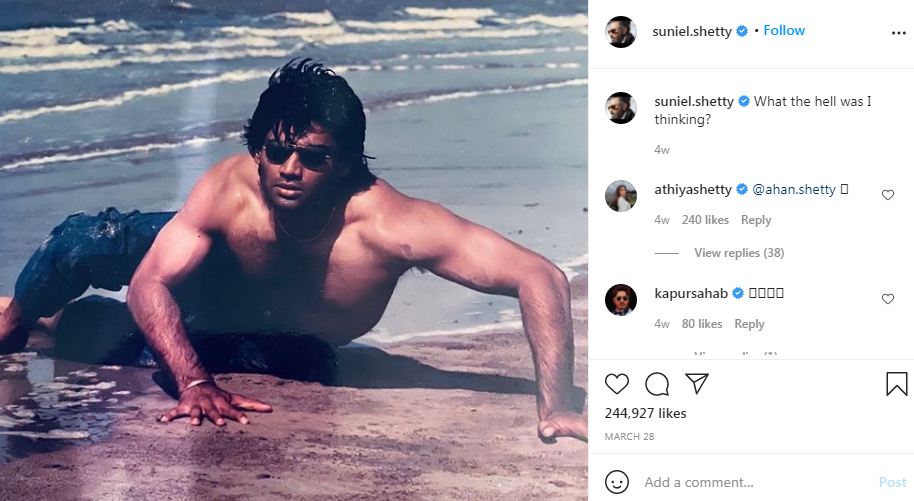 (Photo courtesy: Instagram / suniel.shetty)
When Sunil was talked about his career, the actor said, 'The problem with me is not about being typecast, but I have played a safe game. Keep Ayushman and Tiger apart from the fact that they have gone with the subject, the directors and not just the banner. Let us know that last month Sunil Shetty hosted Big FM's show '21 Day Wellness In'. Sunil feels that the actors of the new era should create a different style of their own. They say, 'According to me, if you don't take any risk, then you are not an actor. Create your own style. See Tiger, Ayushmann, Salman Khan. They are standing on their own. We are all self-made. Yes, we made mistakes, but at that time there were Akshay Kumar and Ajay Devgan, who showed their power. He adds, "There was also a Sunil Shetty who failed after a few years, because he believed in the subject, but failed in marketing."
Sunil feels that his journey in Bollywood will help his son Ahan Shetty to make his way, who is now fully ready to enter Bollywood. Sunil further says, 'We start at the box office and how people respond. No one will bet Rs 50 crore with Sunil Shetty today, but they will take a risk of Rs 500 crore with Akshay Kumar. As I said, I made mistakes, but now there is nothing. Maybe my son should learn something from this experience.