Gulshan Grover's son Sanjay Grover is going to produce a web series (Photo courtesy: Instagram / gulshangrover)
Sanjay Grover, son of Bollywood actor Gulshan Grover, is going to make his Bollywood debut as a producer. He is co-producing a web series with Rahul Mitra.
New Delhi
Son of actor Gulshan Grover, known as Badman in Bollywood, is also going to step into films. However, Gulshan's son Sanjay Grover will not be seen playing a negative role in films like his father. They are currently going to produce a web series. According to the news, this web series will be based on Maa Yoga Laxmi, the first secretary of spiritual guru Osho.
Gulshan's son has recently returned from California. The actor said during a conversation with ETimes, 'I cannot tell how happy I am. I am feeling very proud. My son is going to make a mega web series soon. Please tell that this web series will be co-produced by Sanjay Grover, along with Rahul Mitra. Rahul had earlier produced the Sahib, Biwi and Gangster films, while this would be Sanjay Grover's first film as a producer.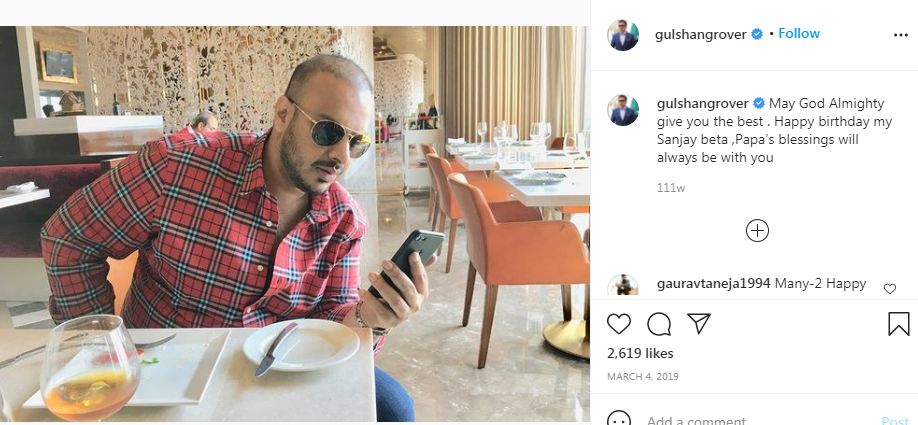 (Photo courtesy: Instagram / gulshangrover)
Gulshan tells about his son, 'Sanjay was working at MGM Studios (California) on a post that has given him a good experience of creativity, finance and distribution. Sanjay was very happy there, but during this corona time I had to blackmail him a little emotional. It is nice to see him here. He reads a lot about cinema and keeps all the news of world cinema. I can see him doing a big project in the future. 'Gulash also talked about the web series, he says,' Rahul brought this web series. Atul Anand of Osho World Foundation sent Rashid Maxwell's book, (The Osho Life: Osho, Laxmi and A Journey of the Heart), which both Rahul and Sanjay liked. Then Rahul bought the rights to that book.