Arjun Kapoor engaged in help with sister Anshula. (Photo courtesy: arjunkapoor / Instagram)
These days Arjun Kapoor is trying to help people suffering from the corona epidemic. For this, Arjun, along with his sister Anshula Kapoor, raised more than 1 crore rupees.
Mumbai.
Bollywood actor
Arjun Kapoor
Have helped about 30 thousand people affected by the Corona epidemic. He is accompanied by his sister Anshula Kapoor in this noble work of Arjun. The pair of these two siblings have collected over one crore funds from the celebrity fundraising platform called Fankind. From this, people are also engaged in helping. Arjun Kapoor expressed his happiness and said that now we can help those trapped in trouble. Arjun has said in one of his statements that 'I have poured myself into this venture to save people's lives. It makes me feel proud. This platform is helping people struggling with severe crisis'. Arjun said that 'this epidemic has pushed us into the abyss of sorrow. We are all helping in our own way as much as possible. From ration kits to hot food, cash for migrant workers, besides giving kits for prevention of Kovid-19. This initiative has been successful in helping many people. We hope that small steps will be helpful to fight the virus in the same way.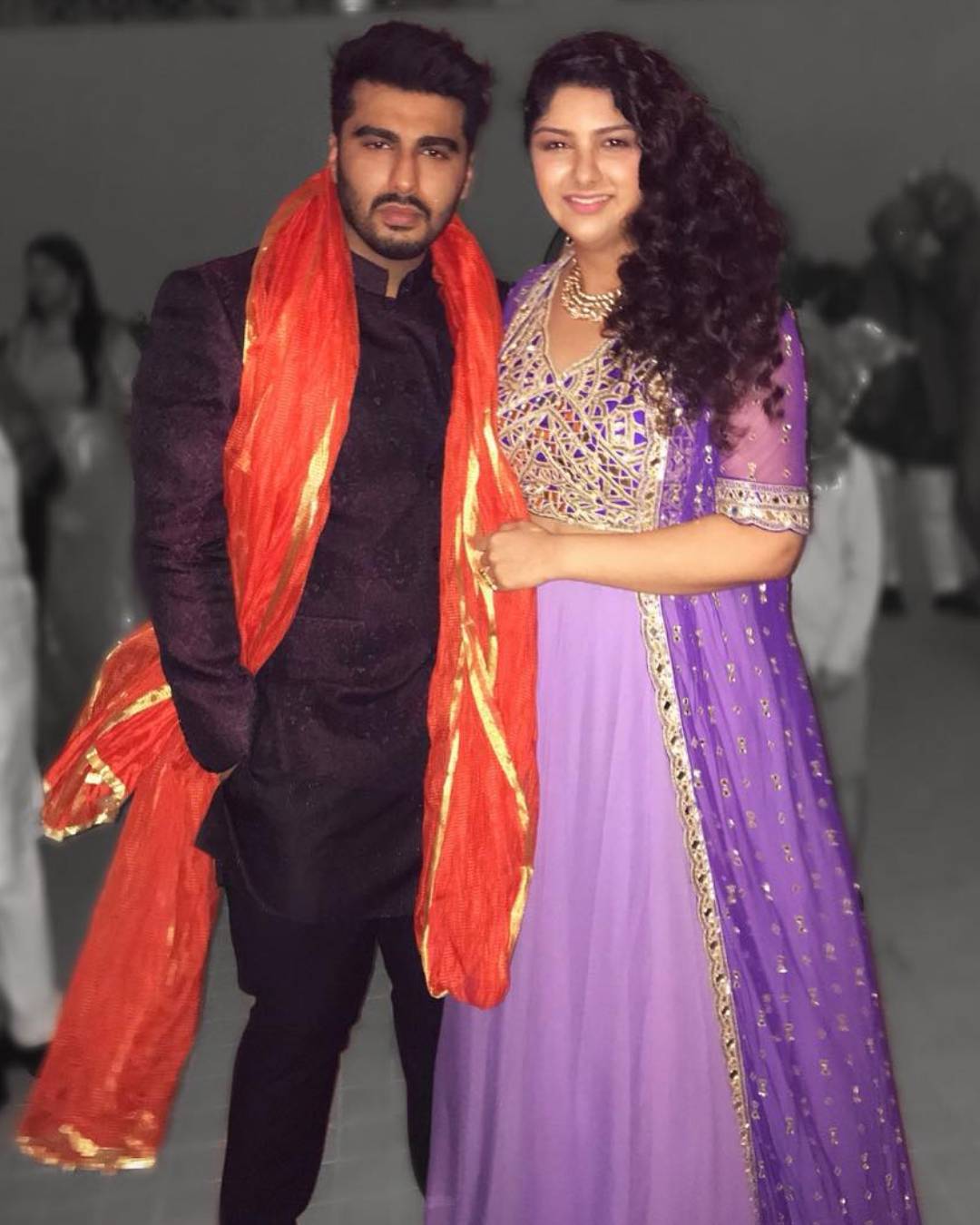 Arjun Kapoor is showing his cooking skills in the 'Star Vs Food' show along with his film these days. During this show, Arjun Kapoor has shared some things related to his personal life. Talked openly about the divisions of his parents Boney Kapoor and Mona Kapoor on their increased weight and fitness. Arjun was finding comfort in eating during the separation of his parents. I started eating, and started to enjoy the food very much. After a point when there is no one to stop you, it becomes difficult to leave. There was a time when I had asthma. I had grown to 150 kg at the age of 16 '. Before making his debut in the film 'Ishqzaade', he had lost more than 50 kg of his weight.