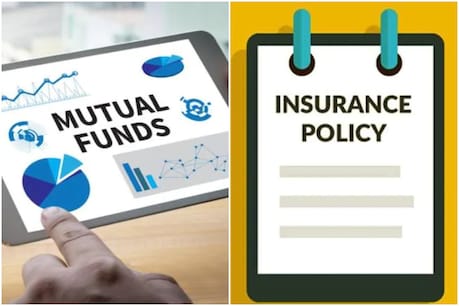 Some mutual fund companies in the country are offering insurance cover along with SIP.
In view of Corona Crisis, some mutual fund companies (MF Companies) are also providing free insurance cover with Systematic Investment Plan (SIP). In this, the investors will get insurance cover ranging from 20 times to 120 times the capital to be applied every month.
New Delhi. Household savings have increased due to the lockdown imposed to control the speed of the corona virus. At the same time, the demand for health, term and life insurance has also increased among the people (Insurance Demand Increased). During the last one year, a large number of new people have increased investment through Systematic Investment Plans (SIPs). At the same time, people have also invested in life and health insurance plans to protect the future of themselves and their loved ones. In such a situation, some mutual fund companies (MF companies) have also started giving free insurance cover to the investors through SIP. However, the sum insured is being decided based on the amount and duration of the SIP. These companies are giving insurance cover along with SIP PGIM India Mutual Fund, ICICI Prudential, Nippon India Mutual Fund, SIP Insurance and Aditya Birla Sunlife Century have started offering free insurance cover with SIP. If investors start investing with the SIP plan of these fund houses, then due to being group insurance, they will start getting the benefit of insurance without medical examination. This is a free insurance cover, for which one can choose any option while starting SIP. It is being given on all equity and hybrid schemes of most fund houses. read this also- SEBI gives big relief to companies amid Corona epidemic! 45-day exemption to declare fourth quarter resultsInvestors up to 18-51 years will get insurance cover Fund houses are offering SIP insurance to investors aged 18-51 who invest in the eligible scheme. This insurance cover is valid for investors up to 55 years. If an investor starts a 10-year SIP at the age of 51, then insurance cover will be available till the age of 55 years. However, some companies are giving insurance protection even till the age of 60 years. Mutual fund houses are giving insurance cover of 20 times the amount of SIP in the first year. The second year is giving 75 times the cover and the third year 120 times. However, it can be up to a maximum of 50 lakhs. read this also- ICICI Bank made a big announcement for retail traders! Overdraft facility up to 25 lakhs will be available without paperwork
Investment will be made only after investing in SIP for 3 years Understand in easy language, if a person starts SIP of Rs 5,000 per month, then the first year insurance cover will be 20 times i.e. 1 lakh rupees. In the second year, it will get free insurance cover of 75 times i.e. Rs 3.75 lakh. At the same time, in the third year, it will get insurance protection up to 120 times i.e. up to 6 lakh rupees. If the SIP person dies for some reason for the third year, his nominee will also get the sum assured along with the mutual fund units. If an investor has availed insurance cover with SIP, then he will have to make regular investment for at least 3 years. If the closure of SIP before three years, the benefit under insurance will end. At the same time, even after three years, SIP will continue to provide insurance benefits. However, the sum assured will be reduced.