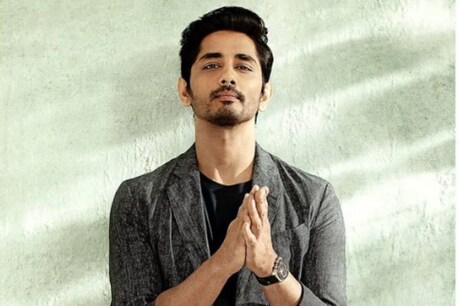 Threatening to kill Siddharth with his life. (PHOTO CREDIT: worldofsiddharth / Instagram)
Siddharth (Siddharth) has accused BJP Tamil Nadu IT Cell of leaking his number. He said on social media that he and his family are receiving threats and abuses for killing them.
Mumbai.
'Rang De Basanti' fame actor Siddharth is being threatened with death. The actor has tweeted and accused the Tamil Nadu BJP cell of leaking his phone number. People are calling and threatening to kill him and his family. Bollywood and Tamil actor Siddharth has also tagged Prime Minister Narendra Modi and Amit Shah in a Twitter post. If Siddhartha believes, then he is getting such a threat on giving his views on the Kovid-19 epidemic. Siddharth had spoken of the failure of the central government in dealing with this epidemic, after which such threats have started to be received. The actor wrote in his tweet, 'My phone number is leaked by Tamil Nadu BJP member and BJP Tamil Nadu IT cell. I have had more than 500 abuses and threats to kill me in the last 24 hours so far, rape calls have come to me and my family. I have recorded all these numbers (which also have links to BJP and DP) and have given it to the police. I will not shut up, keep trying '. Along with this, PM Narendra Modi and Amit Shah have also been tagged with their posts.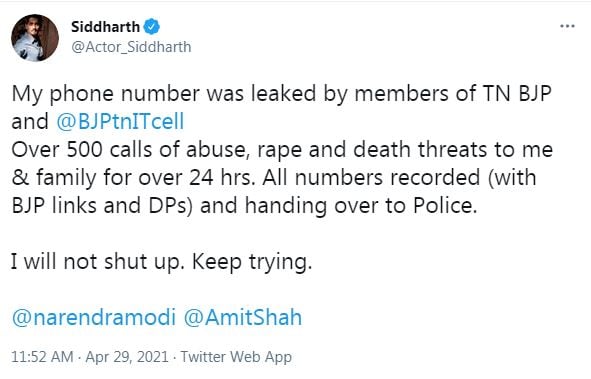 Not only this, besides the phone, they are also getting threatened on social media. Siddharth has also tweeted a screen shot of the message. Siddharth said that this is one of the many social media posts in which members of BJP Tamil Nadu are leaking my phone number and telling people to attack and harass me. We might even fight the battle against Kovid-19, but will we be able to win over such people?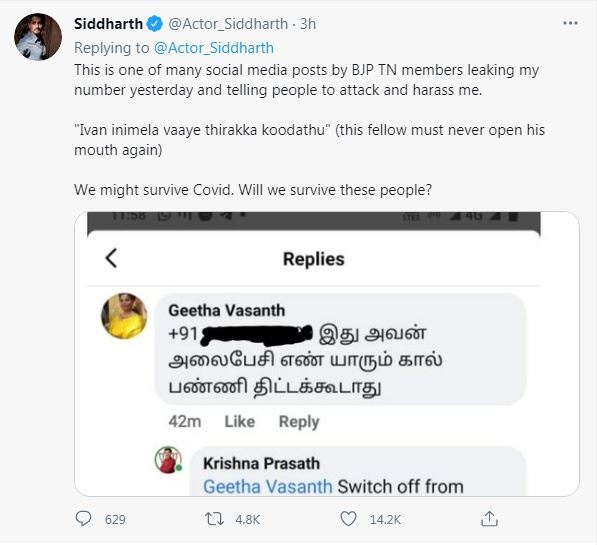 Let me tell you that Aamir Khan and R Madhavan were seen in Siddharth film 'Rang De Basanti'.