One year after the death of Rishi Kapoor. (Photo courtesy: neetu54 / Instagram)
Rishi Kapoor's biography 'Khullam Khulla: Rishi Kapoor Uncensored' (Khullam Khulla: Rishi Kapoor Uncensored) gives information about the relationship between father and son. Rishi Kapoor admitted in his book that Ranbir was rarely open with him.
Mumbai :
Evergreen actor of Bollywood
Rishi Kapoor
After fighting a battle against cancer for almost two years, on 30 April 2020, he said goodbye to the world. Today it has been a full year for him to say goodbye to the world. Even today, the sage's fans get emotional after remembering him. Rishi's son Ranbir Kapoor is sorry that he did not have a friendly relationship with his father. When Ranbir Kapoor was growing up, he was closer to his mother Neetu Kapoor. Regarding his father Rishi Kapoor's biography 'Khullam Khulla', Ranbir wrote, 'I am closer to my mother. I think that the kind of relationship that my father had with his father, he kept with me. It is also true that I have never crossed a fixed line with him. But there is no sense of loss or emptiness here. I sometimes think that I wish he had a friendly attitude with me or I could spend some more time with him '. The best thing for me is that Papa gave a lot of love to my mother Neetu. He used to make us realize that mother is the pivot of our home and life. Ranbir learned from Rishi Kapoor how to love his work. In 2007, when he was making a Bollywood debut with Sanjay Leela Bhansali's Sanwaria, Rishi was more excited than him. Shopping for their costume, taking care of every little thing. These things had a great impact on me. Like other people, Ranbir was also a fan of his father Rishi's acting. There was a natural actor inside him. While praising his father, Ranbir wrote, 'I do not find anyone of Rishi Kapoor's level. Most of the actors had their own special style during their time, but everything was natural inside my father. He never cared much about his physics. Look at 'Chandni', 'Deewana' and 'Bol Radha Bol' in the movies of the 90s, despite being wet, his charm was intact. After this, his second innings films like 'Agneepath', 'Do Dooni Chaar', 'Kapoor and Sons' were also successful in winning the hearts of the audience.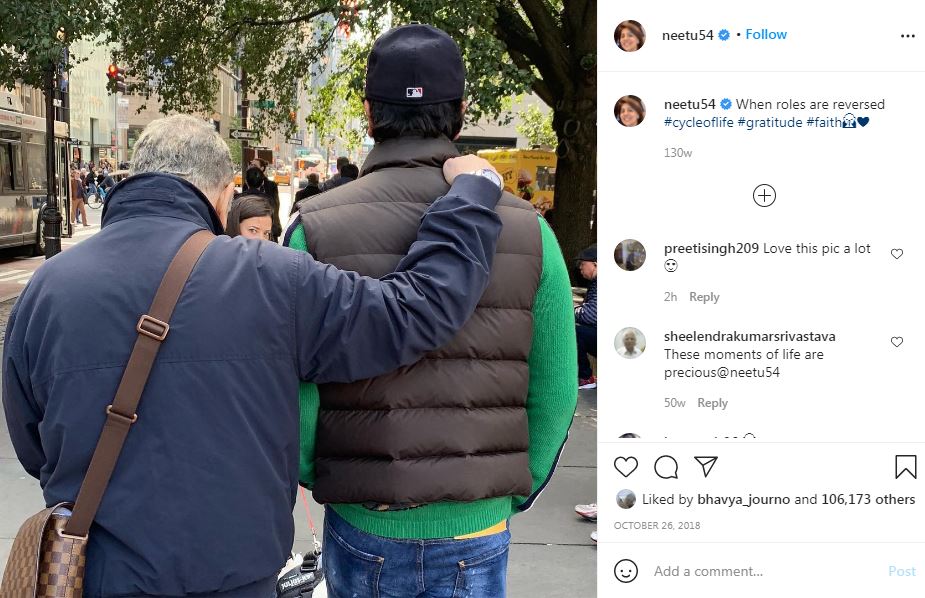 During the treatment of Rishi Kapoor's cancer, Ranbir got a chance to spend time with him. 'Dad used to go from the hotel to the hospital for chemotherapy. During this time, there was very little talk between them. Ranbir shared his feelings a few months after his father's death.