New Delhi.
The country is in the grip of the second wave of Kovid-19. Lockdown has been started again in many states. In order to find jobs in such times and how to avoid layoffs, News18 has started a special series "Naukari ki bat" with the top HR leader of the country for young readers. . In the "Naukari Ki Bat" series, Pankaj Tiwari, Chief Marketing Officer of Nexzu Mobility, today told about the opportunities and preparation of jobs in manufacturing of electric vehicle. According to him, any course on digital marketing, programming, web development, graphic designing or data analytics will always work in the current digital age.
Also read: Better performance of new skills in interview will guarantee job, know such important mantra question: What should people who have lost their jobs in epidemic?
answer :
Due to the epidemic, it has become common to get a job. Those who have lost their jobs should remember that they do not have to give up. Working as a freelancer is also a good option. I have seen many people enter entrepreneurship and open small businesses in essential commodities. Therefore, they should be on the lookout for any opportunity.
Also Read: Job Ki Baat: Work From Home Due To Wellness Officer Or Employee Experience And Communication Demand For New Jobs
Question: How can I develop a new skill?
answer :
Yes, it is important for every person to continuously improve existing skills and develop new skills. There are many skill development courses available online. Anyone can learn these new-age skills and enroll them for relevant skills for the industry in which they want to work.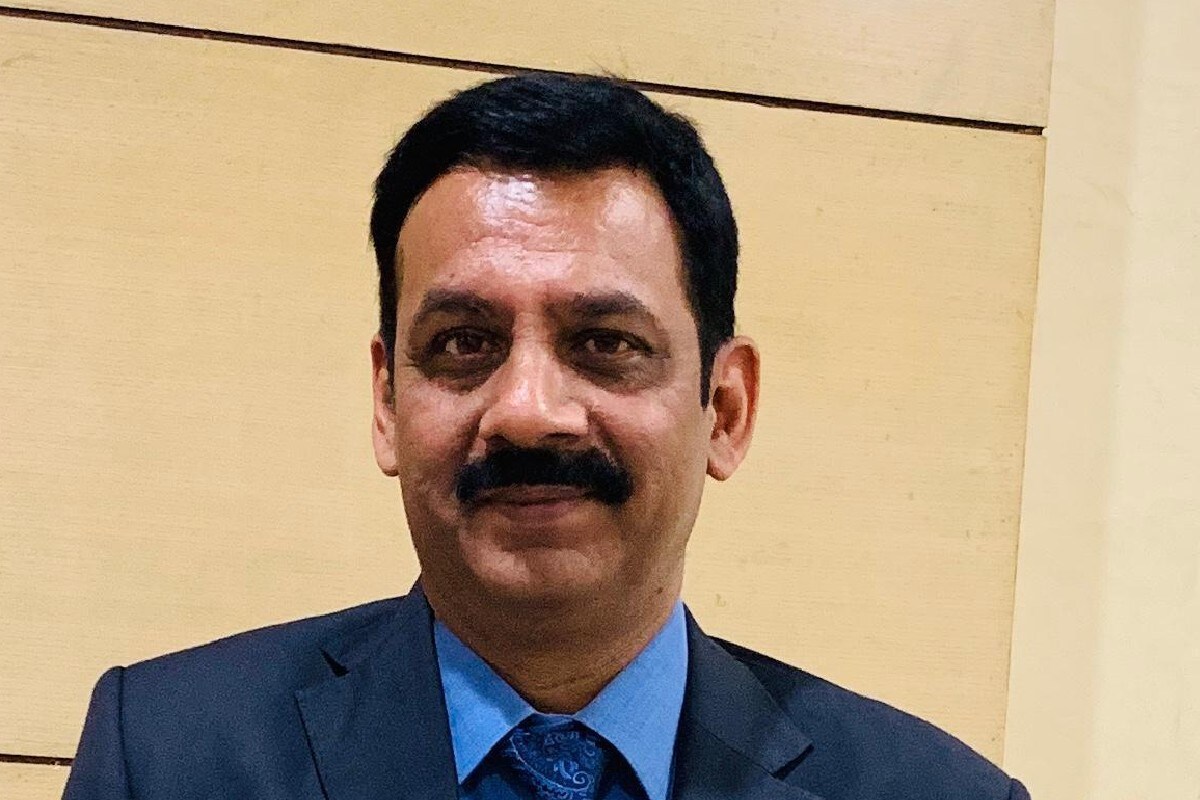 Pankaj Tiwari, Chief Marketing Officer of Nexzu Mobility
Question: A lot of courses have been available online since the epidemic. If someone does these courses, will companies hire them? answer : If the courses are relevant to their work, then definitely! Companies will undeniably consider hiring candidates if they are equipped with the necessary skill sets. Any course on digital marketing, programming, web development, graphic designing or data analytics will always work in the current digital age. On completion of the new certificate level course with prior work experience, these courses become sufficiently valuable for the candidate. ALSO READ: JOB TALK: Stay in touch with old company, boss and colleagues, may look for jobs lottery Question: When the market is slowly opening, where and how should youth look for jobs? answer : After the market opens, youth can find jobs in companies where relevant recruitments are going on for them and people are being hired. For those who are in urgent need of jobs, it is a good option to start working in businesses like supermarkets. If a person has farming land of parents, then they can choose the option of farming by knowing the basics. Also read: Talk of jobs: there will be 7.5 crore jobs in this field in the next five years Question: Do you think there will be changes in the recruitment process after Kovid-19? answer : Apart from increasing use of technology, there are no changes in the recruitment processes. In addition, many organizations may have to cut pay to help them fix their business. Also read: If you have this hobby, you can make 10 crores rupees from just one rupee, know how Question: How to prepare for the interview in this difficult time? answer : Job seekers should never lose their confidence while preparing for the interview, as it happens in many cases. Being pragmatic in his approach to increasing revenue and minimizing the cost of business will help him to advance in his career. Also read: Once in a year you get a chance, if you want to earn money, do this job immediately. Question: What kind of new employment opportunities will be available in the present situation and what will be the form of career? If there will be a lot of changes in the coming time? answer : Given the rate at which technology is entering every industry, new jobs will be mainly in the digital, sales and data management sectors. Employees who are constantly practical and always keep an eye on development, will be the ones who will fly high in their careers. When companies get stabilized to an extent in the world of Kovid-19, many career possibilities can be expected to open up. Also read: Talk of jobs: skill of 100 crore jobs will change in ten years, so learn new skills and do re-skilling Question: Can you tell our readers how many job prospects are there in this field and what will be the future scenario? answer : It is difficult to predict at this point, but in the future the reliance on new-age technology will increase, as Artificial Intelligence is expected to grow at an unprecedented rate. It has been widely accepted, especially after the epidemic. Also read: Find out when your money doubles in jokes, just follow this formula. Question: Can you tell us what qualifications and skills are necessary for different positions in this field? answer : The basic qualification required for jobs in today's world is a bachelor's degree. Having a master's degree will give the candidate an edge in the highly competitive job market. In addition to technical skills, it is important to promote a person's soft skills and focus on self-development through workshops and trainings. Apart from this, there should be a clear understanding of implementation and execution as it can make or break one's career. Also read: Talk about jobs: talk to employees directly on email and Linkdin to find jobs instead of phone or computer Question: Tell us about your company's hiring process? answer : Our recruitment process is based on the candidate's educational qualification, resume, prior work experience and clarity of thought. Job seekers can apply for a job or contact us directly through our company website. We also post about jobs on LinkedIn and they can also apply through the same. Read also: Matter of inaccuracy: Automation is now used in recruitment, so writing the right skill set in the resume will give more job opportunities Question: What kind of skill do you want and how do you evaluate it? answer : We seek clarity of thoughts and seek those who have clear ideas. These candidates will not only help in advancing the company but will also give impetus to their careers. We have 3 – 4 interview rounds and based on the performance of the candidate, we appoint them. Also read: Job talk: Upgrading all the time like a mobile phone, it is important to know these mantras to stay up-to-date Question: What are the prospects of growth in your company and in this sector? answer : It has abundant development potential. The EV industry is growing rapidly globally and demand is skyrocketing. The growth of e-cycle has also increased significantly across the world. We are currently focusing on increasing in-house capacity for EVs and this will enable EV production in the country to meet the growing demand. Also read: Talk about jobs: be ready to learn, forget and learn again, know such important mantras to get jobs
Job Alert related to all state board exams / competitive examinations, their preparation and jobs / career, follow for every news- https://hindi.news18.com/news/career/