Rishi blamed Neetu for the failure. (Photo courtesy: neetu54 / Instagram)
Rishi Kapoor, who gave many superhit films to Bollywood, also suffered a failure. He vented his anger on his wife Neetu Kapoor, even when Neetu was pregnant.
Mumbai :
Those who said goodbye to the world after battling cancer for almost two years
Rishi Kapoor
Today is the first anniversary. Today all the stories related to him are becoming viral on social media. Rishi Kapoor has openly written about his life in his biography Khullam Khulla: Rishi Kapoor Uncensored. Let me tell you that the marriage of Rishi Kapoor and Neetu Singh was one of the famous weddings of Bollywood. But in his book, Rishi Kapoor admitted that he was in love with a Parsi girl. He wrote in his book that the name of that Parsi girl was Yasmin Mehta. This is when his first film 'Bobby' was not released. When the film 'Bobby' came, a lot of headlines were made about the relationship between Rishi Kapoor and Dimple Kapadia. Because of this, the relationship of Rishi Kapoor and Yasmin could not progress further.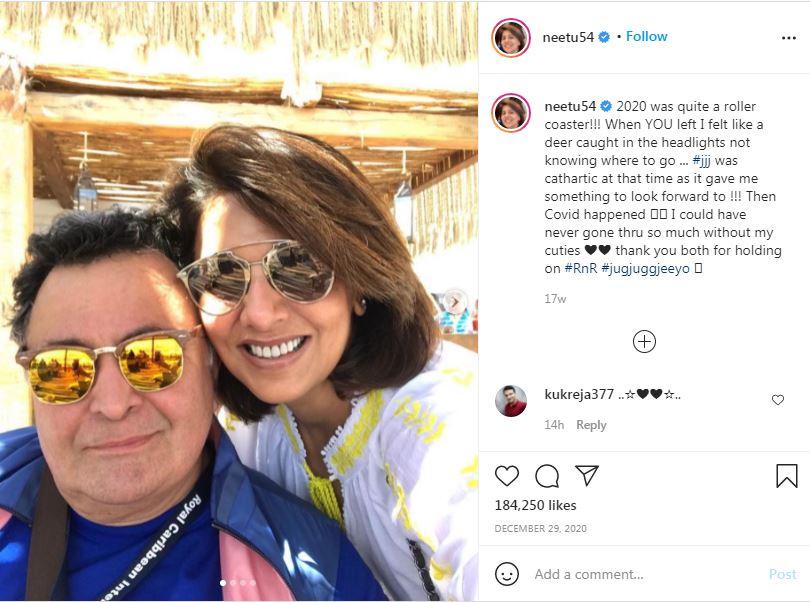 The huge success of Rishi Kapoor's Bobby made him a star overnight. Many films have also come to him. People's expectations also increased. But after Bobby, many films could not show any special feat at the box office. When the actor saw the phase of stardom, he also saw failure. By that time, he and Neetu Singh were married. This time was full of frustration and disappointment for Rishi Kapoor. In that desperation, he started blaming Neetu Singh for his failure. Neetu Singh was pregnant during that time. But he was aware of the sage's mental condition, so silently he was able to bear his anger. However, this time has been very difficult for the pregnant woman. The sage admitted that it was only due to the family and friends that he would be able to get out of that era of frustration. But Rishi Kapoor realized that Neetu Singh had suffered a lot at that time.