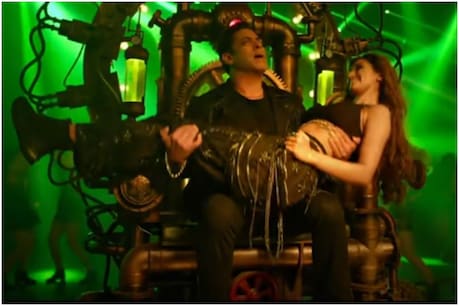 In the song 'CT Maar', the fans are enjoying the direction and chemistry of Salman (Photo courtesy: Youtube / Zee Music Company)
In the song 'Seeti Maar', Salman Khan, Disha Patani, has been seen picking up dumbbells at one place, which director Prabhudeva said that lifting the direction like dumbbell , Salman had his own idea.
Mumbai
The song 'Seeti Maar' by Salman Khan and Disha Patani's Radhe: Your most wanted Bhai is very popular. The song received 30 million views in a record 24 hours on Monday. Filmed on Salman and Disha, the song was originally shot on Allu Arjun and Pooja Hegde in the film 'DJ'. Since the song has become very much discussed, the filmmakers have released a video showing the shooting of the dance. This song is sung by Kamal Khan and Lulia Vantur. Devi Sri Prasad (DSP) has composed the song. This song has become a party song due to its popularity. Since the release of the song, the fans are liking the sensational chemistry of Salman and Disha. The choreography of the songs is very pleasing to the fans. Watching your favorite stars dance in classic South-style with hip-hop is a good experience for the fans. It is becoming viral like the actor's previous popular song. Disha has also forced the audience to dance with her powerful performances. Together, the fans are enticing the glamorous look of the actress.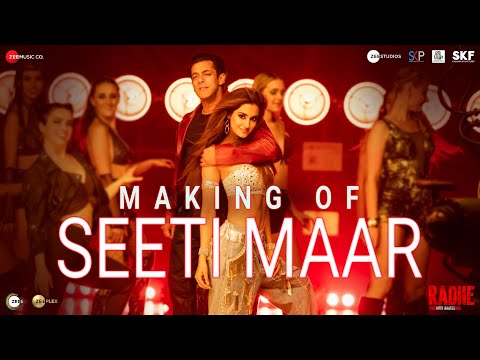 Since Salman and Disha have left no stone unturned to make this song a hit, choreographer Sheikh Jani Basha aka Jani Master has done an amazing job under Prabhudeva's direction. The three-minute clip shows Prabhu and the team rehearsing with Salman and Disha. Salman was everyone's favorite during the shoot of the song. He said that 'CT Maar' has been very well picturized. All this is amazing by Prabhu Deva. The choreographer-director then revealed that he wanted Salman and Disha to dance as if it was a dancing number. Talking about Disha, Prabhu said that Disha likes to dance, so she wanted to try both South-Style and Hip Hop together. While Disha revealed that she was afraid to perform in front of Prabhu, as she is a legend artist. Finally, Salman praised the song's composer DSP. Prabhu commented about the song that people would like to see the song. Prabhudheva also revealed that lifting the direction like a dumbbell was Salman's idea, which he brought forward in the song.