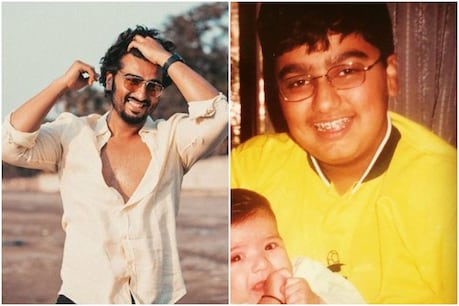 Arjun Kapoor made his Bollywood debut in 2012 with the film 'Ishaqzaade' (Photo courtesy: Instagram / arjunkapoor)
Recently, actor Arjun Kapoor has made an interesting revelation related to his food addiction in the cooking show 'Star vs Food'. The actor said that after the divorce of the parents, their weight reached 150 kg. Arjun started eating more to get the gum forgotten.
Mumbai
A new celebrity cooking show 'Star vs Food' has started, in which the Bollywood star Arjun Kapoor appeared in the first episode. Here he made interesting revelations about his addiction related to food. The actor revealed that he had started eating more to forget the grief of the parents' divorce, which had increased his weight considerably. Let me tell you that Arjun's mother-father divorced in 1996 was divorced. Actually, Arjun's father Boney Kapoor had divorced his first wife Mona (Arjun Kapoor's mother) to marry actress Sridevi (Sridevi). After getting divorced, in 1996, Boney Kapoor married Sridevi. In the show, Arjun was seen saying, 'When my parents got divorced, I was relieved to eat. When I felt emotional shock, I started enjoying food. The culture of fast food was only beginning in India at that time. Then I started pressing and eating. At that time it was difficult to stop yourself, because after a certain period there is no one to stop you. If your mother loves you, she also does not stop you. She used to say that this is the age to eat, okay. I had reached such a point when I had asthma, my body was injured and when I was 16 years old my weight reached 150 kg. I could not run for even 10 seconds due to excess weight and asthma.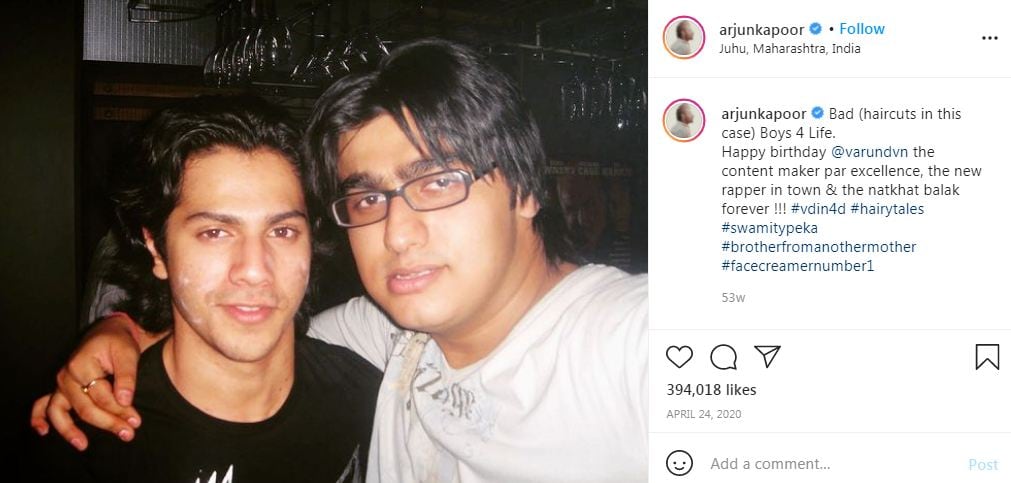 (Photo courtesy Instagram / arjunkapoor)
Arjun had once told in an interview that he never wanted to lose weight. Obesity was a part of his life. Then he got inspiration from Salman Khan. Salman told them that if they lose weight, then they can become heroes. Arjun thought of losing weight to become an actor. Arjun worked on his physics and lost 50 kg. In 2012, she made her Bollywood debut with the film 'Ishaqzaade'. Few people would know that Arjun had also worked as an assistant director and producer before coming to acting.