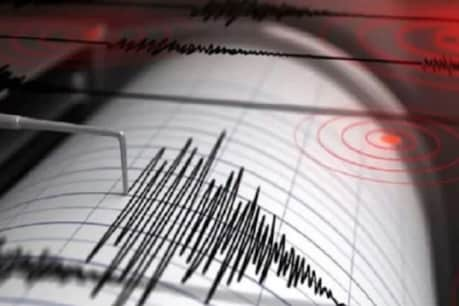 Concept image.
Earthquake occurred in northern Japan on Saturday morning with a magnitude of 6.6. But at the moment there is no risk of Tsunami.
Tokyo
In Japan, a sharp tremor of Earthquake was felt on Saturday. The Meteorological Department of Japan's National Center for Seismology has reported that earthquake measuring 6.6 on the Richter Scale. The earthquake was felt in Honshu near Japan's east coast at 6.57 am. However, so far no news of loss of life or property has been revealed in any way. The Meteorological Department has not issued any warning regarding the tsunami. The Meteorological Department has said that there is a possibility that landslides may occur in the hilly areas located in the northeast of the country. Let us know that earlier on 18 April 2021 earthquake tremors were felt in Miyagi province of Japan. At that time the intensity of the earthquake was measured at 5.8 on the Richter Scale. The earthquake came around 9 o'clock in the morning. Whose core was 38.3 degrees north in latitude, 141.9 degrees east in longitude and 50 km depth.
An earthquake with a magnitude of 6.6 on the Richter Scale, hit near East Coast of Honshu, Japan at 6:57 AM today: National Centre for Seismology pic.twitter.com/dEePJldooN

– ANI (@ANI) May 1, 2021
Also read: Mauritius played friendship, Corona sent 200 oxygen concentrators to India in crisisIn Japan 10 years ago, a magnitude 9 earthquake on the Richter scale caused devastation. There was a tsunami after the earthquake. The Fukushima nuclear disaster was caused by two consecutive disasters. Many people lost their lives in this and one lakh people had to be displaced.