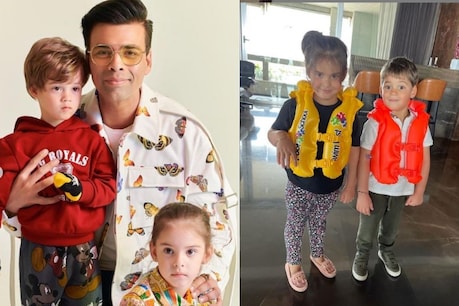 Karan Johar's children Ruhi and Yash wore 'Life Jacket', (Photo courtesy: karanjohar / Instagram)
Karan Johar shared a cute photo about the schooling of his children Roohi Johar and Yash Johar. Along with this, told that schools are like life jackets for children.
Mumbai :
Famous filmmaker and director Karan
Karan Johar
After the preparation of the children, admission has been done in the school. On this occasion, Karan has shared a very beautiful photo of Roohi Johar and Yash Johar. In this photo, both children are wearing T-shirts and pants and a life jacket over it. Both of Karan's children are ready to go to school. Along with the fans, Bollywood celebs are also blessing children on this post. Karan Johar has posted on his Instagram account about the new journey of his children's life. Karan's children have started going to school. This time is very special for any child as well as his parents. His life gets a direction only from studies and writing, that's why Karan wrote a very beautiful post along with his children's photos. Producers write 'Schools are like life jackets for our children. My mother and I are thankful to the entire faculty of the school that they have given love to our children, taught them and shown them the right path. Now when we are going to another school, we are taking a lot of memories with us. Thank you from your whole heart '.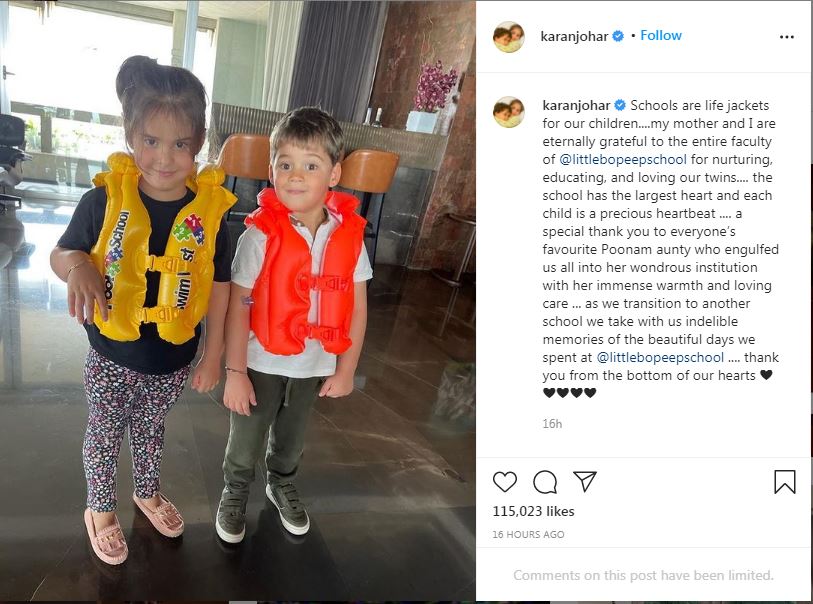 Along with the fans, celebrities have also blessed and blessed Karan Johar's children. Actor Varun Dhawan wrote on this post, 'I too have studied from Littlebopeep School'. On this, Karan wrote a very funny reply, Varun, you are a prized 'student', you are still doing well '. Neetu Singh wrote 'Much love', while Sikander Kher, Namrata Shirodkar, Neha Dhupia and Pearl V Puri shared heart emoji. Alia Bhatt's mother Soni Razdan wrote, 'OMG Cute Qtipai' and Angad Bedi wrote 'Both are growing up very quickly'.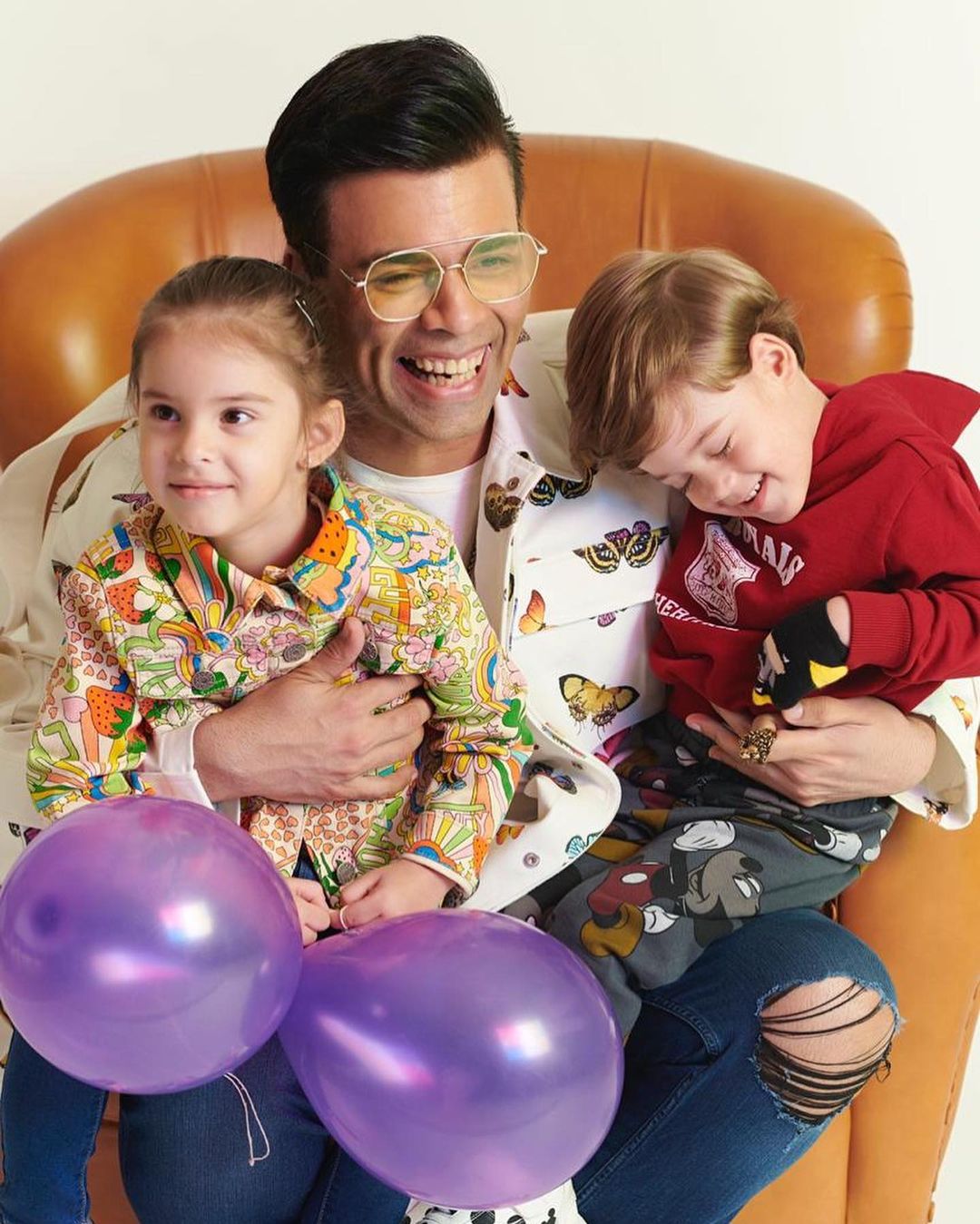 Please tell that Karan Johar's twin children Yash and Ruhi were born in 2017 in serogacy. Karan Johar and his mother are both taking care of the children.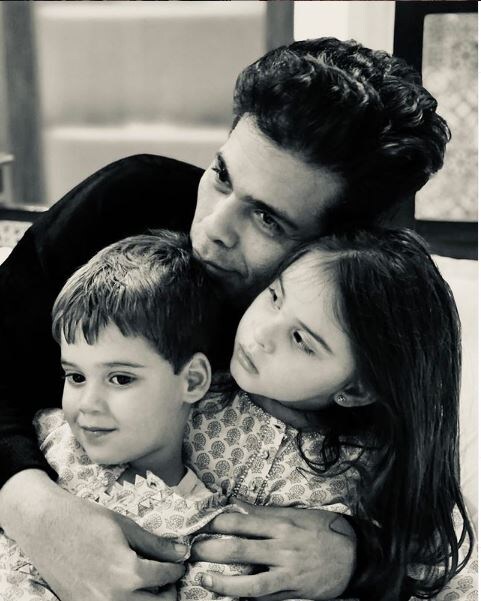 Karan Johar often shares his children's photos and videos on social media.