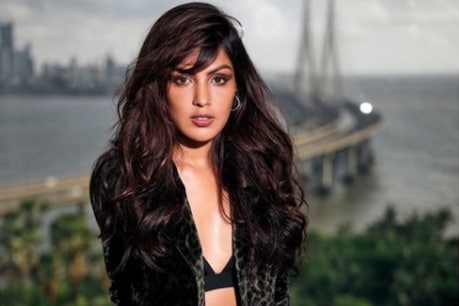 Riya help for pregnant women. (Photo courtesy: rhea_chakraborty / Instagram)
Rhea Chakraborty posted on Instagram to help pregnant women. The actress has shared the helpline number of NCW for Healthcare Facilities in the crisis of Covid-19.
Mumbai :
People are coming forward to help the infected people suffering from the crisis of Corona Pandemic. From Bollywood actors-actresses to players, social organizations, the common man is also helping in his own way. People are seen pleading for help on their lives in times of trouble. In such a crisis time, the trouble for pregnant women has doubled. Health services are severely crushed these days. Doctors are not able to provide health related advice along with delivery in front of pregnant women. In this way, the actress
Rhea Chakraborty
Has shared the helpline number of Healthcare. Rhea Chakraborty has appealed to make it available to as many people as possible by sharing the helpline number in Insta Story. Riya has shared the WhatsApp helpline number of the National Commission for Women. Earlier too, Riya has helped medical services such as ambulances, oxygen cylinders, medicines for the infected of Kovid-19. In the number Insta Story of NCW which Riya has shared, it is written that if pregnant women are facing any problem in reaching the government hospital, then message on this number '. We are here to help you. This facility is available 24 hours a day.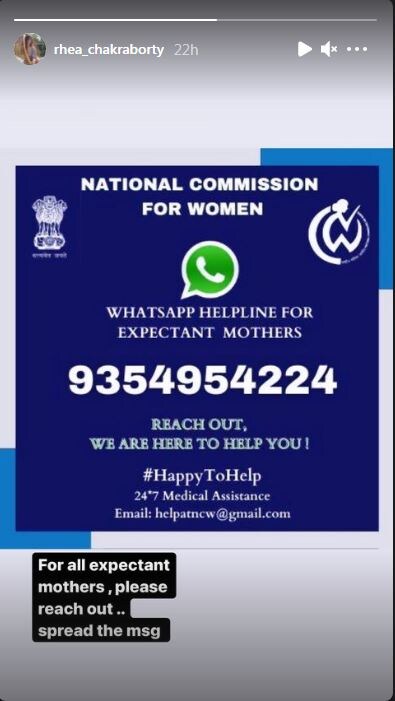 Earlier too, Riya wrote on her Insta story, 'Bad times connect people, who can help them, definitely. Help, whether small or big, help is help. If I can help you in any way, you can also send me a direct message, I will do my best. Take care of everything. Love and strength '.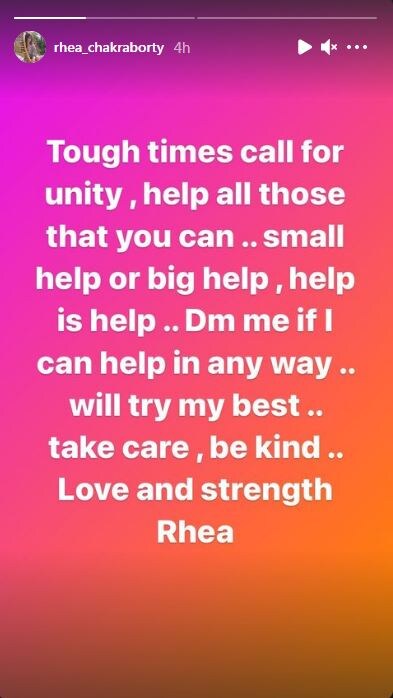 Let us know that since the death of late actor Sushant Singh Rajput, Riya is less active on social media. But these days the corona virus has become active once again to help the victims.