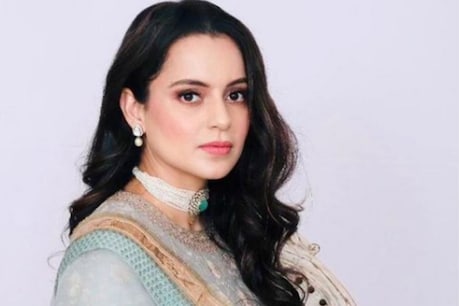 Actress Kangana Ranaut is often in the discussion about her tweet. (Photo courtesy: kanganaranaut / Instargram)
Kangana Ranaut is often seen in support of BJP and PM on social media. In such a situation, now Kangana has targeted TMC on the way violence is happening in West Bengal.
Mumbai.
Kangana Ranaut is very active on social media. She has been giving her opinion on the issues of the country and abroad. Recently, after his opinion about 'Oxygen', he also gave his opinion on Bengal Assembly Elections 2021. Kangana made several tweets when Mamta Banerjee's party won once again in West Bengal. In his post, he has made serious allegations against TMC, voicing his opinion against Bengal violence, shortly after which Kangana's Twitter account was suspended (Kangana Ranaut Twitter account). Kangana Ranaut is often seen in support of BJP and PM on social media. Kangana was tweeting at TMC on the violence in West Bengal. He wrote in his first tweet – I was wrong, he is not Ravan. He was the best king, made the best country in the world, was a great administrator, a scholar and was a harpist and king of his subjects, he is a blood-thirsty monstrous 'Tadka'. Those who voted for him, your hands are also covered with blood. " # BengalViolence
Kangana followed this with another tweet, in which she accused TMC workers of gangrape.
He tweeted and wrote- 'TMC goons gangraped BJP worker. Indira Gandhi imposed emergency 39 times and she told that the international media India does not care what you think, it does not know the language of the blood-thirsty nation love Modi ji, they should stick. ' Let us tell you that after the results of the West Bengal assembly elections, there are reports of violence from there. BJP claims that Trinamool Congress goons are attacking BJP workers.