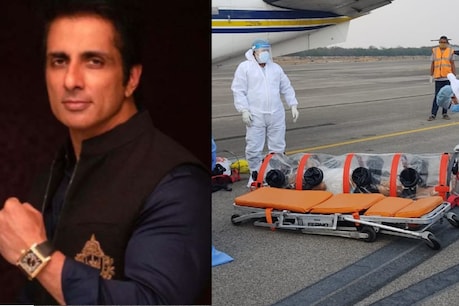 Photo courtesy: Sonu Sood Twitter
Sonu Sood has set a new example of help once again. Sonu has got a patient from Jhansi to Hyderabad Airlift (Airlift) directly in view of his serious condition.
Mumbai.
Roti-cloth-houses are considered to be the basic needs of human beings, but the second wave of these days corona (COVID-19) has created some situations that a hospital bed and oxygen has become the first need of the people. Alam is that even the most influential people are showing the pain of needy patients not getting beds. But even then, after hours and hours of hard work, the actor got social service
Sonu Sood
The people are busy in the struggle to give 'bed of life'.
Sonu Sood
Once again, a new example of help has been set. Sonu sees a patient's critical condition and directs him from Jhansi to Hyderabad
Airlift
Have it done. In fact, Kailash Aggarwal, a resident of Jhansi, was seriously ill and the doctors of Jhansi advised him to be admitted to a better hospital due to lack of facilities in the hospital. After which his family also pleaded with Sonu in search of help. As soon as Sonu Sood's team got information about this, they started searching the hospital.
Sonu Sood
Said that the doctors had advised the patient's family to be admitted to a big hospital. The problem was that for the air ambulance, the permission of the DM of the district is necessary. Since there is no airport in Jhansi, the patient had to be airlifted from Gwalior. But my team did a great job and not wasting time, he was admitted to Apollo Hospital in Hyderabad, where he is now being treated well. According to the news, the condition of Kailash Aggarwal is now stable and the treatment is being effected on him.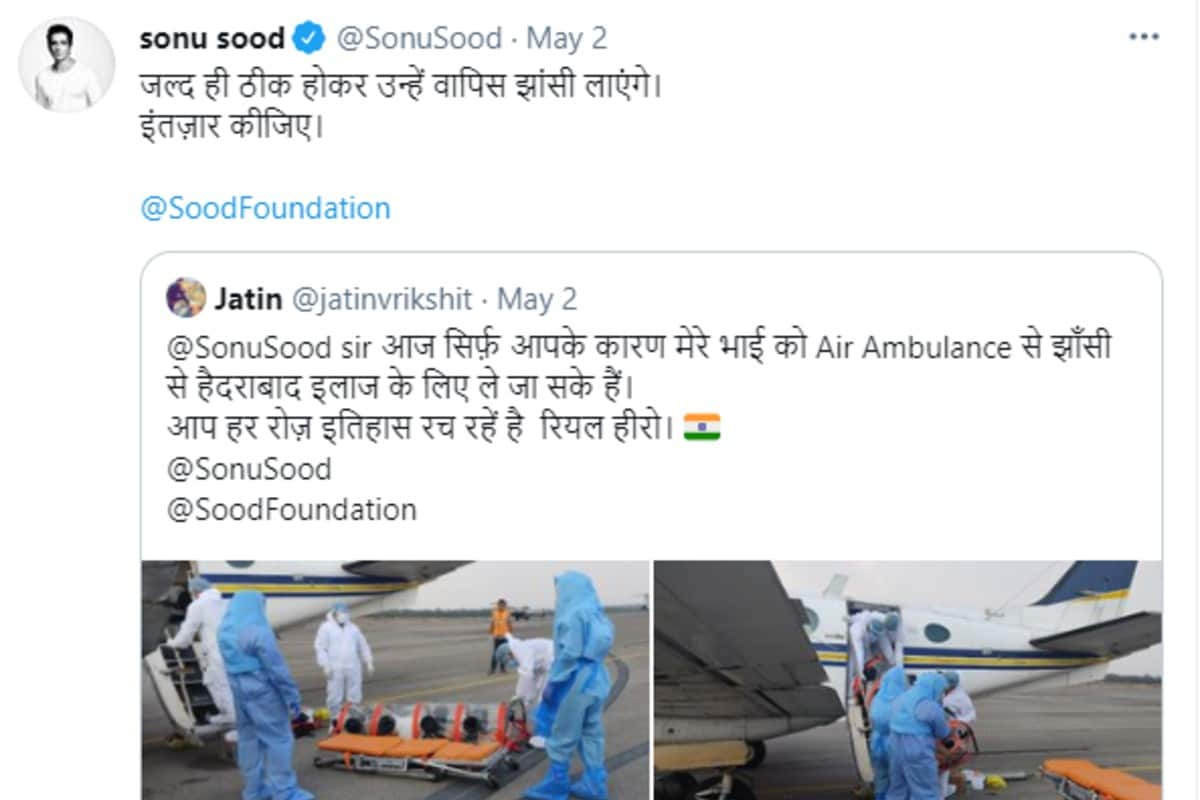 Photo courtesy: @SonuSoodTwitter
Sonu Sood, who was seen on the dance reality show on Sunday, said about his help, 'I came here to be an actor, we are very happy that our films are earning 100 crores or something but since I This work of helping people has been done. Believe me that all this happiness seems meaningless and false. I would tell all such young people that the real happiness is by helping someone.