New Delhi
Yash Chopra's film 'Trishul' was a blockbuster film, which was released in theaters on May 5, 1978, 43 years ago. The film had many big stars like Amitabh Bachchan, Shashi Kapoor and Sanjeev Kumar, Hema Malini, Waheeda Rehman, Rakhi, Sachin, Prem Chopra. Such a brilliant star cast and the directing of Yash Chopra, made the film a blockbuster film. Then, among these big stars, actress Poonam Dhillon got the opportunity to work in films for the first time. Come, let's know about some famous stories related to the film on this occasion. Bollywood's glamorous actress Poonam Dhillon made her Bollywood debut with this film. After winning the title of Actress Miss India, director Yash Chopra came into the eye. Yash offered her films, but the actress had agreed very hard. Actually, she did not want her studies to be disturbed for any reason.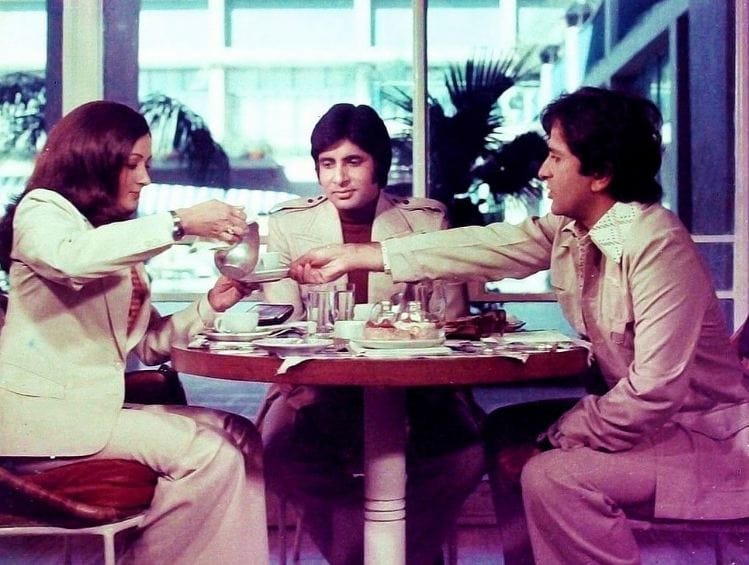 (Photo courtesy: Twitter @ BombayBasanti)
Yash Chopra used to do many experiments to make the scenes of his films realistic. One such experiment, he also did in his film. Actually, in a scene of Trishul, Shashi Kapoor had to slap Poonam. As soon as Yash Chopra's action was spoken, Shashi gave a strong slap to Poonam without telling her. However, Shashi later apologized to Poonam.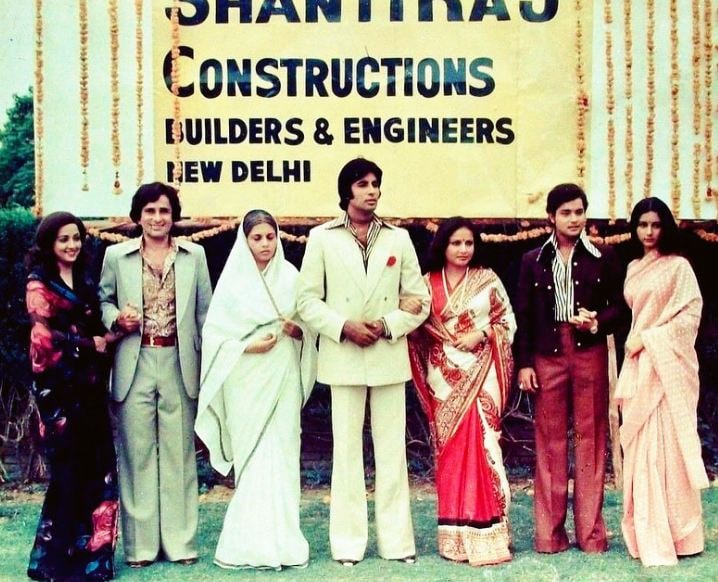 (Photo courtesy: Twitter @ BombayBasanti)
The film 'Trishul' is one of the selected Bollywood films, which went on in theaters for 50 weeks after its release. Then the dialogues of this film went on people's tongues. As Amitabh Bachchan said, this dialogue had become very famous then – if the right thing is said at the right time, then its fun is something else, and I wait for the right time. The film was joined by the Salim-Javed duo, so the film's dialogues were bound to be life-threatening.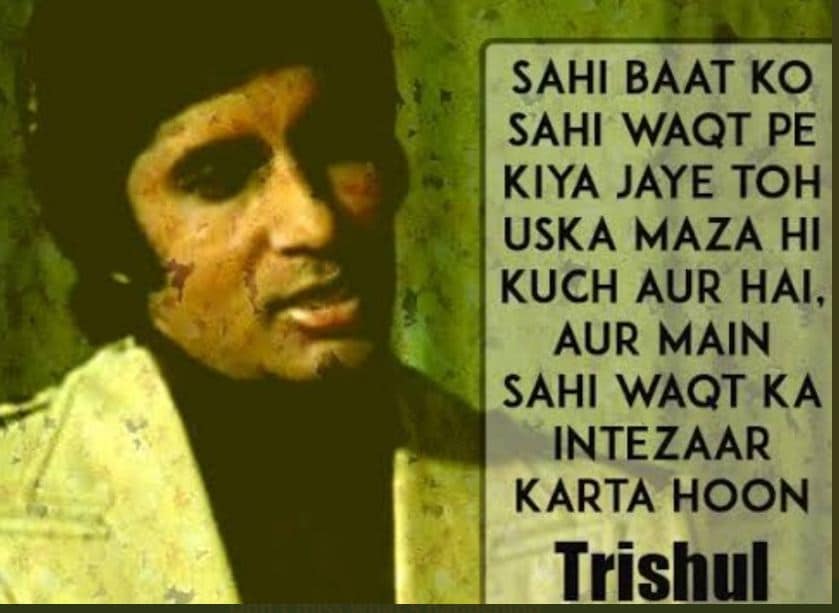 (Photo courtesy Twitter @ BasitSubhani)
Amitabh Bachchan and Yash Chopra were also very good friends. Yash Chopra has had a big hand in Amitabh's career. Along with Yash Chopra, Big B worked in films like 'Deewar', 'Silsila', 'Kabhi Kabhi', 'Trishul', 'Bunty Aur Babli', 'Kaala Patthar'. When Amitabh got the news of Yash Chopra's deterioration, Amitabh called and asked him how he was and promised to meet him. Yash Chopra also said, 'Well, no more work will be done that day, only you will talk.' Amitabh Bachchan became busy with his works by promising to meet. Then one day he got the news that Yash Chopra was no more. Even today, Big B is unable to meet him. Amitabh Bachchan had said in an interview, 'Losing Yash ji feels like a part of my heart is broken'.