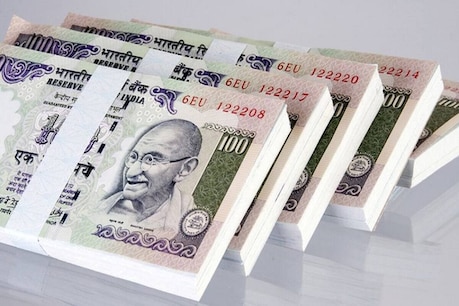 Know the big benefit of small savings
The government is running many such schemes, if you have the right information, then you can add a large amount by keeping your money safe. Here we are talking about the Post Office Public Provident Fund (PPF) scheme.
New Delhi. In this era of inflation, it becomes very difficult to save a common man. But through small savings, you can also make a fund of lakhs of rupees. Yes, these schemes are also the guarantee of the government. We are talking about the PPF scheme here, where if you invest Rs 150 daily, then in a 20-year job, you will get an additional fund of more than Rs 20 lakh. Experts tell that 100-150 rupees can be saved if some or some of the non-essential expenses are stopped from everyday expenses. At the same time, if you put these money in the small savings schemes of the government, then it can get a big benefit. Know how to get more than 20 lakh rupees – If you are 25 years old then the best chance is to get big returns in small amount. Experts say that if you have an income up to 30-35 thousand rupees, then in addition to any other savings, initial savings can be made according to 100-150 rupees per day. This savings can give you an additional fund of more than Rs 20 lakh at the age of 45, so that you can easily fulfill your big needs while doing the job. Also read: PM Kisan Scheme: Why no money has come to the farmers' account so far, know how much will be transferred on the date>> If you invest in PPF with a saving of 150 rupees a day, then it will be 4500 rupees monthly. If you invest 4500 rupees every month, the annual investment will be 54 thousand rupees. >> At the same time, the total investment in 20 years will be 10.80 lakh rupees. In terms of compounding 7.1 percent annually, you will get a fund of up to more than 20 lakh rupees in 20 years. Benefits of PPF Account
This account can be opened with only 100 rupees. A joint account can also be opened. There is a nomination facility at the time of opening the account. Even after completion of the 15-year maturity project, it can be extended 2 times for 5-5 years. Also read: Gold Price: Is selling jewelery in the booming gold boom a profitable deal? Let's know Income from this is tax free. A loan can also be taken on the account from the third financial year. Banks, post offices give you the facility to open PPF account. This account can be opened for 15 years, which can be further extended for 5 years. Now there is a 7.1 percent interest rate on PPF, which is compounded annually. An account can be opened in PPF with a minimum of 100 rupees. It is necessary to invest at least 500 rupees in a financial, whereas you can invest a maximum of 1.5 lakh rupees in an account in a year.