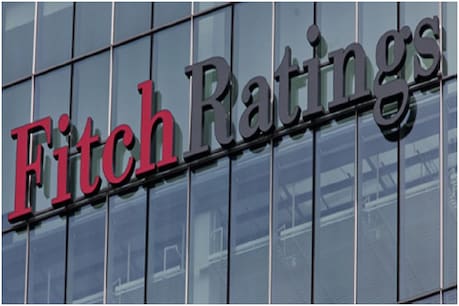 Fitch ratings have lowered the growth forecast of the Indian economy.
Global rating agency Fitch Solutions says that the lockdown and other restrictions imposed to control the second wave of the Corona virus (2nd Wave of Covid-19) are Indian economy reforms But the risk is increasing. Also said that during this time, the drawbacks of India's medical facilities have also been exposed.
New Delhi. Global rating agency Fitch Solutions has not given a good indication of the Indian economy. The rating agency says that the second wave of Corona has created new challenges for the Indian economy. This will have an impact on the economic growth rate and India's real GDP may be reduced by 9.5 per cent during the financial year 2021-22 (FY22). The agency says that during the second wave of Kovid-19, major shortcomings of India's health sector have been revealed. There will be less impact on the economy this year than in April-June 2020. Fitch Solutions says that lockdowns and restrictions have been imposed in many states to prevent the spread of corona infection. This will adversely affect business activities. In such a situation, there is a risk on improving the Indian economy. However, the actual impact on the economy from the current restrictions will be less than in April-June 2020. The agency said that public support for the BJP has received some blow in the midst of the growing crisis of Kovid-19, but the support of voters to Prime Minister Narendra Modi and his party will remain strong during the coming quarters and this human crisis. read this also – Corona kills! Pandemic pushed 23 crore people into poverty in India, conditions worsened by the second waveMeasures like Containment Zone will have a bad impact on the improving economy The wave of Corona virus infection has plunged the country's health facilities. More than 4 lakh cases of Roj Corona virus are being reported in the country. Fitch believes measures like Containment Zone will have an adverse effect on the improving situation in India's economic sector. The agency says that the first identified B1.1.7 variant in the UK is widely believed to be responsible for the second wave in India. Due to this, the cases in Punjab increased rapidly. At the same time, the second major reason is the domestically growing variant B.1.617, which was born in Maharashtra. That is why it had the biggest impact on Maharashtra.